North Korean athletes will participate in the Olympics in Pyeongchang, said President of the International Olympic Committee Thomas Bach. The representatives of South Korea and the DPRK agreed with the International Olympic Committee (IOC) the participation of North Korean athletes in the Olympic Games 2018 of the year in Pyeongchang.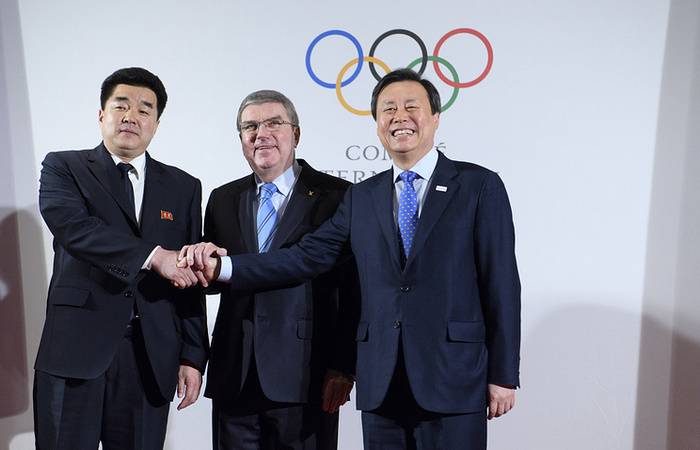 I am happy to announce that DPRK athletes will take part in the Winter Olympics in Pyeongchang in 2018. The IOC today made an exceptional decision and singled out a quota for 22 athlete, who will take part in three sports activities in five disciplines in Pyeongchang. They will be accompanied by a 24 trainer and officials.
- he said.
This decision was made after a meeting of representatives of the DPRK and South Korea, the organizing committee of Pyeongchang-2018 and the IOC, which took place on Saturday. After the meeting, a declaration was signed on the participation of the North Korean delegation at the Olympics. The total number of the DPRK delegation at the upcoming Olympics will be 46 people (including 22 athlete), as well as 21 media representatives. The head of the IOC announced that the decision to allocate additional quotas for North Korean athletes was taken as an exception.
Following the meeting, Bach, South Korea's Minister of Culture, Sports and Tourism To Chong-hwan, South Korean President of the National Olympic Committee (NOC) Lee Ki Heung, head of the NOC, and North Korean Sports Minister Il Guk Kim, head of the organizing committee of the Games Lee Hee Bom and President of the International Federation Skiing (FIS) Gianfranco Casper signed a declaration of the Korean Peninsula countries on the participation of DPRK athletes in the Games.