Launched in December 2017, the newest US Navy warship USS Little Rock was unable to reach the home port because of the ice that held the port in Montreal. According to the Business Insider portal, the ship was blocked when it was traveling from Buffalo to Florida through the Canadian city of Montreal.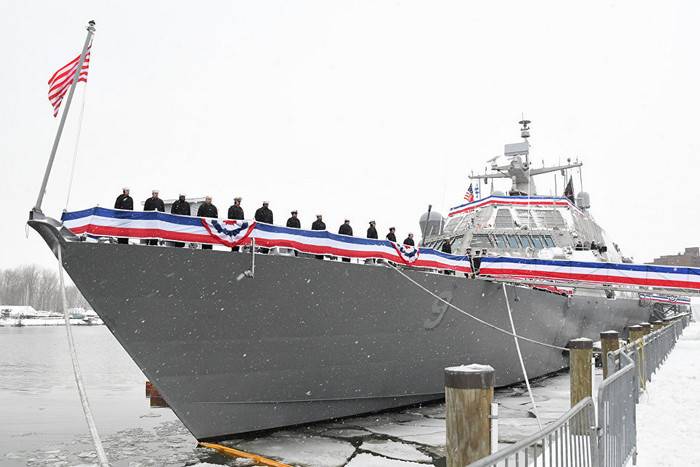 The situation was complicated by the fact that Canada could not provide a sufficient number of tugs for the American ship. As noted in the command of the US Navy, the only way to continue following is to wait for warming.
The temperature in Montreal and the surrounding area below normal, it is close to the historical record for the December cold
- said Representative of the US Navy Public Relations Courtney Hillson.
Note, the Freedom class USS Little Rock ship is designed to act in coastal waters to combat low-speed submarines, high-speed surface ships and demining. The crew consists of 50 people. Ships of this class are used primarily in the shallow waters around the Pacific Rim.