The People's Republic of China has accused the US Navy of invading the territorial waters of China. The official representative of the Ministry of Foreign Affairs of China Lu Kang said that the US Navy ship "Hopper" (missile destroyer) crossed the maritime border of China in the Huangyan Island in the South China Sea.
From the statement of Lu Kang:
Beijing regards such actions by the United States as a violation of China's state sovereignty, basic international norms, including shipping norms.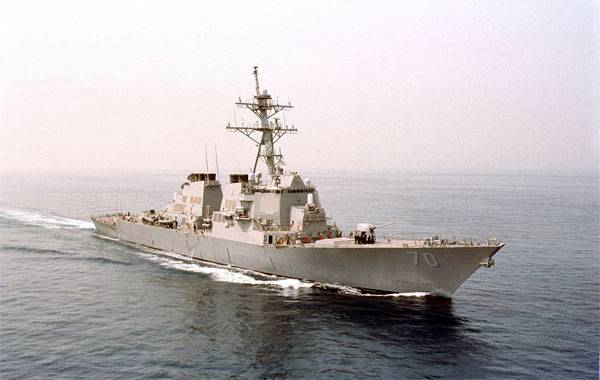 It is noted that when crossing the sea border of China, the team of the American destroyer did not make the relevant request. Such behavior in China has been called "inappropriate, provocative and unprofessional."
From the statement of the Ministry of Foreign Affairs of the PRC (translation
RIA News
):
The Chinese Navy, in accordance with the law, made a "friend-foe" test against the American ship and warned him to leave the relevant waters.
It is known that the Chinese watchdog "Huangshan" approached the destroyer "Hopper".
It was noted that official Beijing will take all measures to ensure its sovereignty.
According to the official representative of China, the United States "by its actions undermines the foundations of peace and stability in the region."
For reference: on the Chinese maps, the island to which the American destroyer approached is called Huangyan, on the maps of the USA it is designated as "Scarborough Reef". In addition to China, several states in the region claim this piece of land.