Moldovan Parliament Speaker Andrian Candu, according to some data, who has Romanian citizenship, gave an interview to the Latvian media
Latvijas Avize
in which he called Transnistria a territory "occupied by Russia". The material was released under the pathetic title "Battlefield: Moldova."
According to Candu, a "pro-Russian president" was elected in Moldova, which "affects the European integration course" of the state. At the same time, the speaker of the parliament noted, not without satisfaction, that the powers of the president in Moldova are limited, since the country is a parliamentary republic. Candu confirmed that the country is divided geopolitically. From his interview:
The country is geopolitically divided. As a pro-European side, we do not want a conflict with Russia, but we want a relationship based on mutual respect - that Russia treats us as an equal, and not as a country of the second or third class. If Dodon regards Russia as the main partner, then we see such a partnership in the EU and the USA.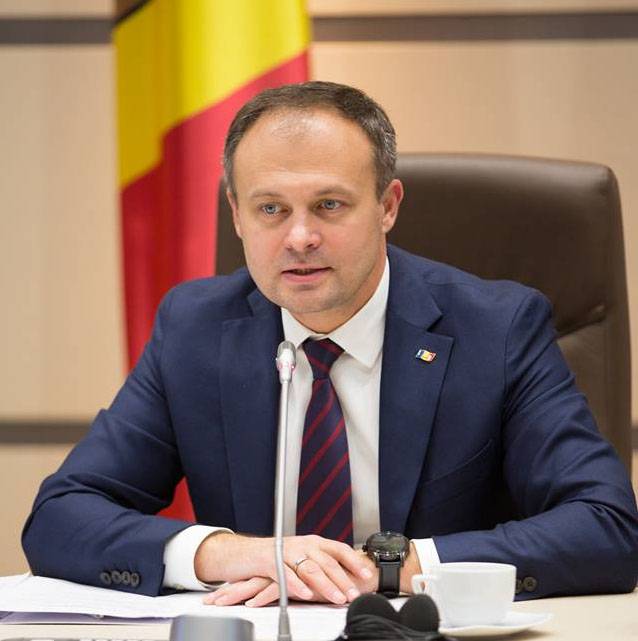 From Candu's statement on Transnistria:
We believe that about 2 thousand Russian soldiers in Transnistria are occupying forces. They organize joint exercises with the so-called army of Transnistria. Russian units pose a security threat, as this is an illegal military presence, such as the presence of the Russian army in Abkhazia, South Ossetia and eastern Ukraine. We are trying to talk about the illegal presence of Russian troops in Transnistria at the international level, and we hope that this issue will reach the UN.
Then Kandu, who continues to "see" the Russian army in the Donbas, said that Chisinau is going to bill Moscow for the "occupation". From the statement:
Russia violated international law. We intend to hire an international law firm to calculate losses from the presence of Russia in Transnistria over 25 years. The bill will be measured in billions of dollars.
At the same time, the speaker of the parliament did not say a word about when the Moldovan authorities would move from flawed rhetoric to the matter of restoring the Moldovan economy. After all, Moldova's GDP is still seriously inferior in terms of its GDP indicators of the Moldavian SSR of the 80 model. And the simplest thing for the Moldovan authorities with Romanian passports is to look for those guilty of this, not among themselves, but in the territory of Russia.