The Turkish Electronic Warfare (EW) Koral complex was noted in the border areas near the town of Afrin in the north of the Syrian province of Aleppo.
The picture with the complex was published in the 338 Telegram channel.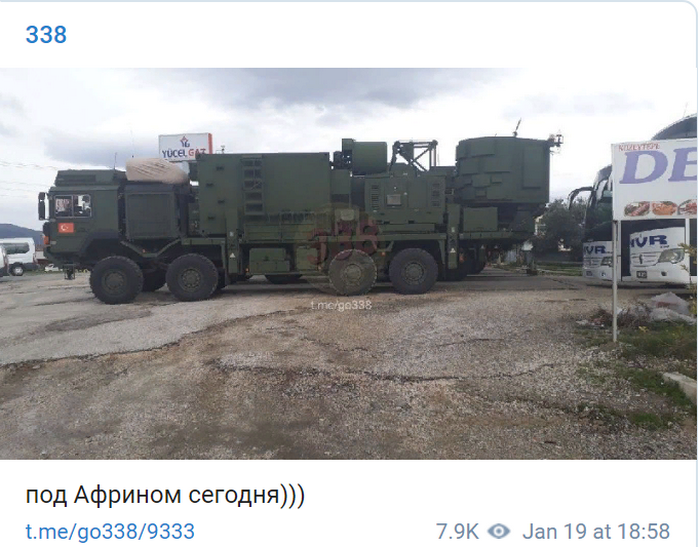 It is possible that Koral decided to engage in the fight against the Syrian Kurds from the Popular Self-Defense Detachments (YPG) associated with the Kurdistan Workers' Party, which is outlawed in Turkey.
The developers of the Turkish Koral stated that the complex can neutralize the effect of ground-based anti-aircraft missile systems, including the Russian C-400, which, as is known, are deployed at a Russian air base in Syria.
Currently, the second division of the Russian air defense system C-400 in Syria is deployed in the province of Hama, 13 kilometers north-west of the city of Masyef. These air defense systems cover the Russian air group stationed in the republic.
Earlier, on January 19, the Turkish military began shelling Kurdish troops in Afrin. Turkish Defense Minister Nurettin Janikli stressed that the decision to launch a ground operation against Syrian Kurds will not be changed.
Official Damascus said that the Syrian air defense is ready to shoot down any Turkish aircraft that appeared in the airspace of the country.