Press Service of the Central Military District
reports that at the Central Military District grounds, servicemen began to master the Syrian experience in countering large armed formations. It is reported that the development of the experience gained by the district command in the SAR, attracted more than 10 thousand soldiers at the Volga and Ural military training grounds.
The main events were held at the Totsky proving ground near Orenburg. It is reported that the units tested new methods of warfare.
From the press service:
According to the plan, the troops had to destroy a large conditional illegal armed formation without direct contact with the enemy. For this purpose, reconnaissance-shock circuits were used, which are a bundle of reconnaissance assets and fire defeat units that are interfaced through automated control systems. The coordinates of the reconnoitered targets and data for adjusting the fire were received from unmanned aerial vehicles and ground reconnaissance equipment to the gunners and navigators in digital form via radio channels in a matter of seconds. This allowed real-time monitoring of the effectiveness of the raids and their adjustment.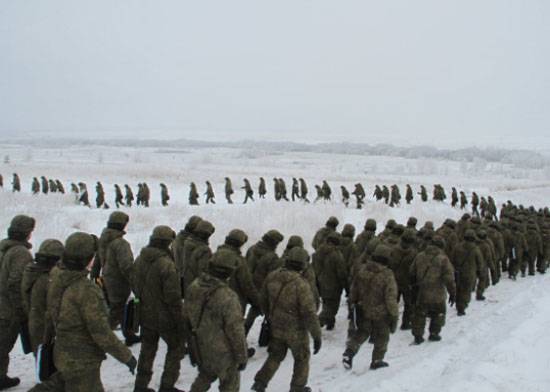 It is reported that the commanders of formations and military units of the 2 combined arms army observed new methods of warfare.