From Syria, there are reports of the first direct clashes between the ground forces of the Turkish army and Kurdish YPG armed units in the Syrian border zone. Recall that on the eve of the Turkish artillery inflicted a series of attacks on Syrian Afrin, controlled by Kurdish forces.
The Lebanese television channel Al-Mayadin reports that representatives of the Kurdish armed groups killed at least four Turkish special forces, who, as part of a sabotage group, were trying to penetrate the territory of the Syrian province of Aleppo in the direction of Afrin.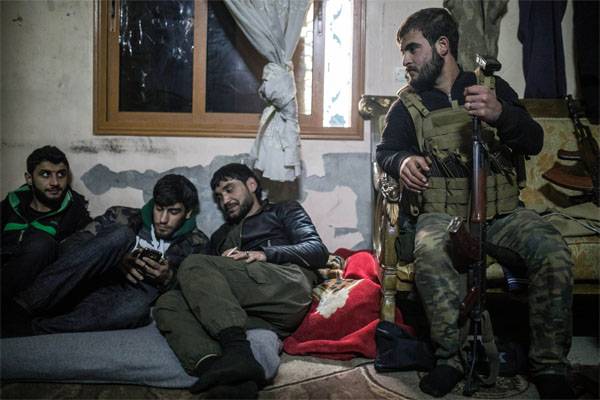 The fight, according to the latest data, started in the area of ​​the settlement Bulbul, controlled by YPG.
Against this background, the Turkish media announced that the Kurds in the north of the province of Aleppo announced a general mobilization. In the material agency information
Anadolu
It is said that "terrorists" (this is exactly the status that official Ankara assigns to representatives of the Kurdistan Workers' Party) began to arm women and children. The note is accompanied by a photograph.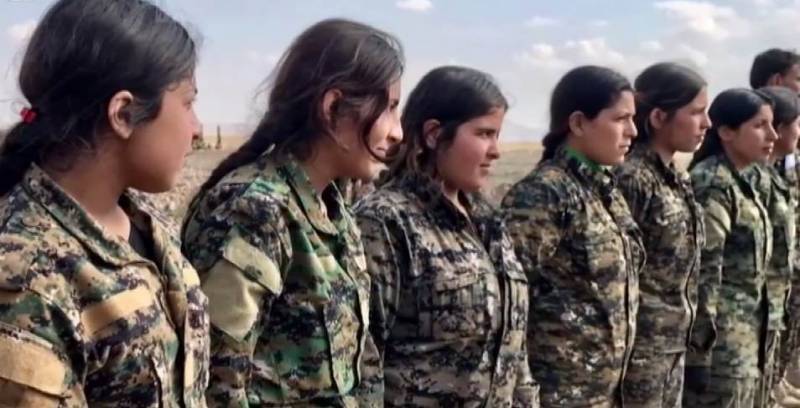 It should be noted here that Kurdish girls had previously been actively involved in military operations in Syria. In particular, they acted in the detachments opposing the ISIS militants (* banned in the Russian Federation).
Also in the Turkish media reprints caricature relating to the operation of Turkey "Euphrates Shield".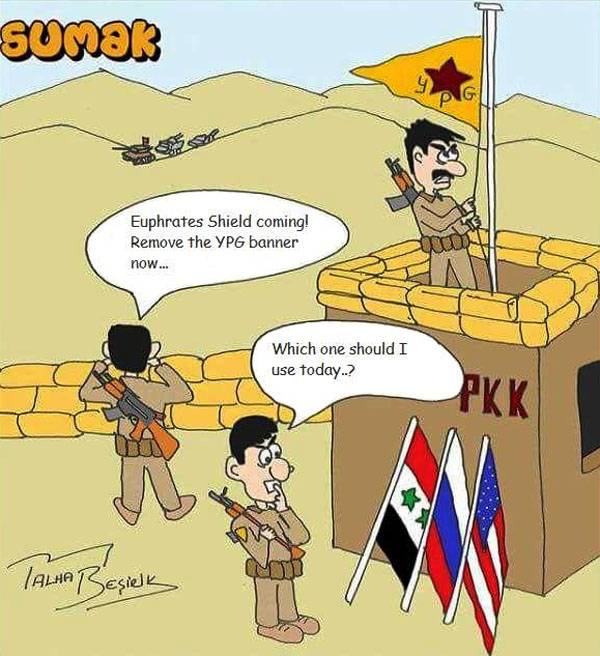 In a cartoon, one character says: "Uncheck the YPG flag", while the other is in thought about which flag to raise this time.