The infamous student (former) of Moscow State University, Varvara Karaulova, who changed her name to Alexander Ivanov, convicted for attempting to join the terrorist group ISIL (* banned in the Russian Federation), repents for their actions. This was reported by the Commissioner for Human Rights in the Russian Federation Tatyana Moskalkova. She visited Karaulov (Ivanova) in a colony in the Vologda region.
RIA News
quotes Moskalkova's statement about a meeting with a failed terrorist sentenced to 4,5 years in prison:
She has no complaints about the procedure and conditions of detention. She works in a sewing shop, is engaged in cutting. She has no complaints about health, she looks like a pretty, healthy girl and repents very much for causing grief to her loved ones and changing her fate.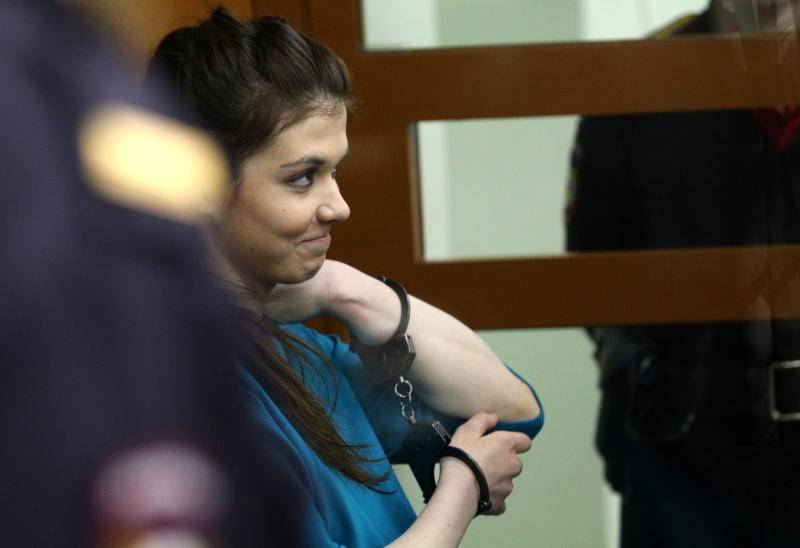 Further, the ombudsman said that the student had asked her to appeal to the president for clemency.
It is stated that Karaulov (Ivanova) decided to continue their studies. She has already been sent electronic versions of textbooks.
Tatyana Moskalkova:
She has a clear vision for the future ... she understands that she has become the victim of an ugly ideology.

Recall that earlier Karaulova also reported about her repentance, however, after she was at home, she again began her correspondence with an ISIL recruiter *, making inquiries about how to move to the Syrian Arab Republic by "other means". Previously, she was detained in Turkey, through which she tried to enter the UAR.