A fire broke out at the Naval Academy in St. Petersburg. A fire was reported by telephone to the regional Emergencies Ministry at about 0:45. Just five minutes later, at the building of the Marine Corps of Peter the Great Naval Academy named after Admiral
fleet
Kuznetsov, the first fire brigades appeared.
From the message of the Ministry of Emergency Situations in St. Petersburg:
In the 4-storey, III degree of fire resistance, with an area of ​​100Х60 meters (non-residential building), the situation on the fourth floor is burning and the roof lathing on the square 1000 square.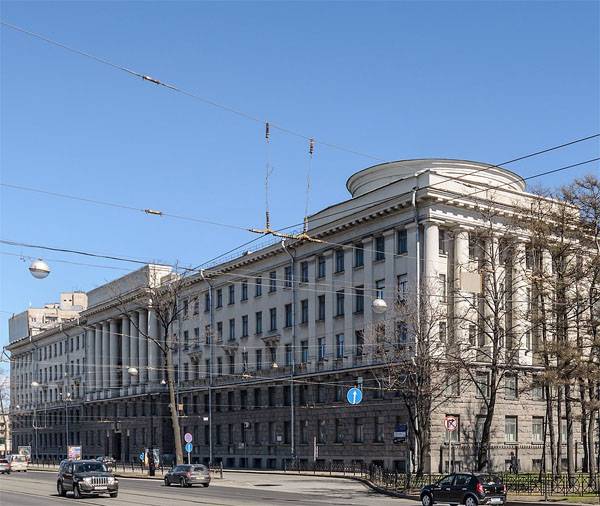 It is reported that the fire assigned 3-i category of complexity.
In extinguishing a fire, more than 35 units of special equipment and more than 150 people from the Emergencies Ministry's fire service personnel take part.
The leadership of the military university, together with law enforcement officers, has already begun to clarify the causes of the fire on the territory of the Naval Academy.
St. Petersburg mayor's office issued a message about the localization of the fire by the EMERCOM employees in the oldest educational institution in the Northern capital.
Nobody was reportedly injured; evacuation from the building where the fire occurred was not carried out.