Information Agency
Associated Press
publishes a report that the Turkish army launched a military operation against the armed groups of Syrian Kurds YPG in the area of ​​the city Afrin (Aleppo Province). According to the latest information, Turkish artillery is operating in the city, located near the border with Turkey.
The information is confirmed by the Turkish news agency.
"Anadolu
". A statement by the Turkish media says that the artillery strikes are inflicted by units of the Turkish Armed Forces deployed in the Turkish province of Hatay in the area of ​​Hassa and Kyrykhan. During the day, as stated, Turkish artillery inflicted at least 10 strikes.
Moreover, it is alleged that only "retaliatory actions" take place. In the General Staff of the Turkish Armed Forces it was stated that representatives of the Kurdish armed groups, called Ankara terrorist, were the first to fire on Afrin's side.
Turkish Defense Minister Nurettin Janikli said that the decision to launch a ground operation against YPG in Afrin will not change.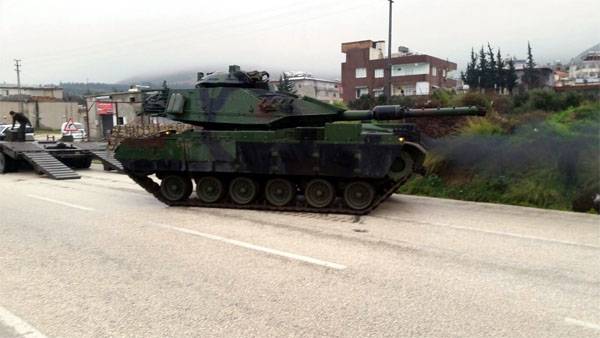 Janikli:
Armed units began shelling our positions at the border. This is a direct threat to the security of Turkey.
Against this background, messages are arriving from the Turkish province of Hatay about the arrival of additional special forces units. On the section of the border with Syria in the region of Afrin, several additional border posts and roadblocks were created.