Deputies from the Communist Party faction submitted a bill to the State Duma, which states that Russia must withdraw from the World Trade Organization. It is reported by the news agency
Interfax
. The report stated that representatives of the Communist Party of the Russian Federation propose to declare invalid the Federal Law of July 21 on 2012 "On ratification of the protocol on the accession of the Russian Federation to the Marrakesh Agreement Establishing the World Trade Organization 15 on April 1994".
According to the authors of the legislative initiative, the very adoption of the federal law of July 21 on 2012 of Russia's accession to the WTO was carried out in violation of the regulations. The document was not submitted to either the State Duma or the Federation Council. It is also noted that the document was not even officially translated into Russian.
The explanation to the bill states that during the years of Russia's stay in the WTO, its trade rights were not protected at all, moreover, the level of exports of Russian goods did not increase.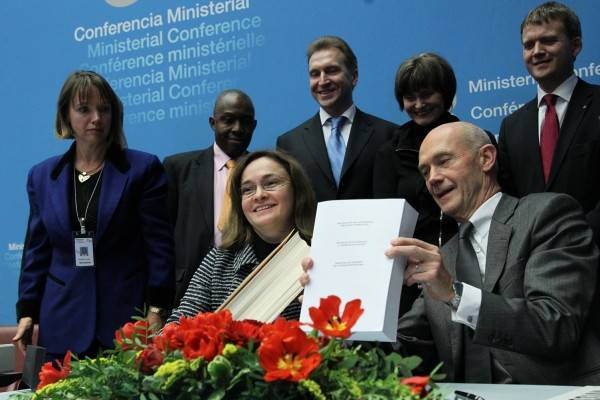 From the statement:
The consequences of Russia's accession to the WTO were not calculated, the lawyers for international arbitration were not prepared. In 2012, exports of food products amounted to $ 16,7 billion, textiles - by $ 770 million, weapons and vehicles - by $ 26,5 billion. These volumes remained small until 2016. In this case, what is the role of the WTO, if exports have not increased?
It is noted that when leaving the WTO, Russia will acquire the freedom of economic activity, which can give impetus to the development of the economy.