Ukrainian political experts and deputies of the Ukrainian parliament express their views on the real goal of President Poroshenko's promotion of the law on the so-called Donbass reintegration. At the same time, the opinion that the law was actually being promoted by the Petro Poroshenko Bloc was not at all for "de-occupation" and "reintegration", but in order that the president could ultimately concentrate all power in his hands, is becoming increasingly active.
In essence, a new law, adopted by a majority of votes in the Verkhovna Rada of Ukraine, transfers Ukraine from a parliamentary-presidential republic to a presidential republic, with a rigid centralization of power and a military club with "internal" needs. So, the president of Ukraine now has the ability to create operational headquarters, appoint commanders, dispose of the issue of
weapons
the military, explaining all of this "the need to counter Russian aggression."
Behind the words about "counteracting Russian aggression", as noted in the camp of the "Batkivschina of Yulia Tymoshenko" party, Poroshenko's desire is to gain absolute power.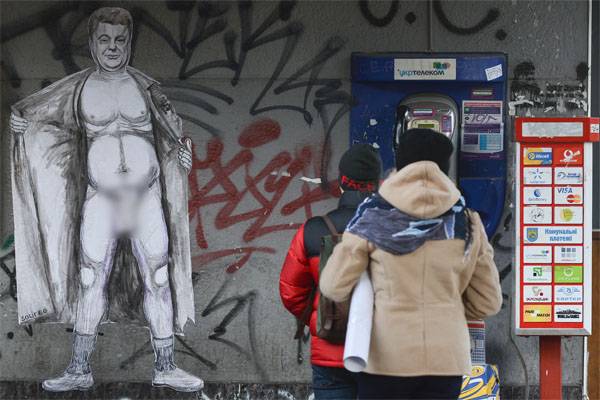 Edition
"Apostrophe"
quotes the representative of the party "Batkivshchyna", whose name is not called:
If they accept (the law) in this form, then the president will actually usurp the power.
The law was adopted ... And, - indignant Poroshenko's opponents in Ukraine, - without mentioning the Crimea.
In addition, it is noted that President Poroshenko, having the opportunity to use the army at his discretion even inside the country, can unblock trade relations with Donetsk and Lugansk, which the radicals oppose. Unlock - for the sake of their own enrichment.
From the statement of the people's deputy:
Trade flows still exist, just the authorities decided to lead them. And the decision not to include Crimea in the name is such a logic of the president.
Other People's Deputy (Oksana Syroyed):
Trade with ORDLO (special districts of Donetsk and Lugansk regions, - approx. "IN") and the authority to determine the boundaries of the occupied territories - on the president. Actually, these are the powers of parliament.