In the course of the ongoing battles, allied Syrian army volunteers actively use powerful X-NUMX-mm howitzer D-152, reports
Messenger of Mordovia
.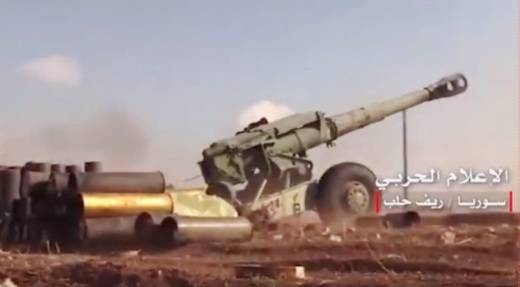 "It should be noted that D-20 used in ongoing combat operations is quite rare in Syria. It so happened that these howitzers cannon practically did not spread in the units of the regular troops. They can be seen mainly in the units of Shiite volunteers from Iraq, Afghanistan and Pakistan, - writes the author Dmitry Lemeshko.
According to the expert on the Syrian crisis, Yuri Lyamin, these guns could be delivered to Syria by Iran.
Almost all instances of the use of these weapons in Syria are related to areas where formations operate under Iranian command or directly supplied by Iran. In this case, the video shows the battles in the south of the province of Aleppo, where the Syrian militia from the local defense forces (Local Defense Forces) are leading the offensive. They receive funding directly from Iran, from which, apparently, these weapons were transferred,
The expert explained.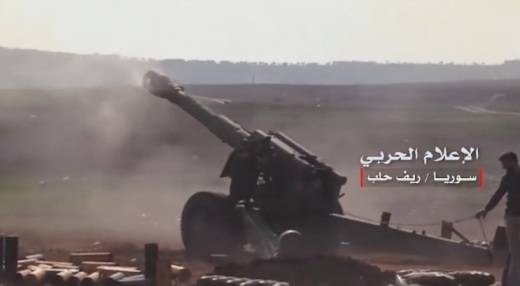 The X-NUMX mm D-152 gun-howitzer is 20 kg, the maximum firing range is an 5650 17 m conventional projectile and 410 24 m active-reactive. The initial velocity of the projectile - 000 m / s. The ammunition weight is about 655 kg. Calculation - 44 people.