Chinese military engineers said they had made a decisive breakthrough in the research and development of the exoskeleton robot, reports
Messenger of Mordovia
with a link to the resource mp.weixin.qq.com.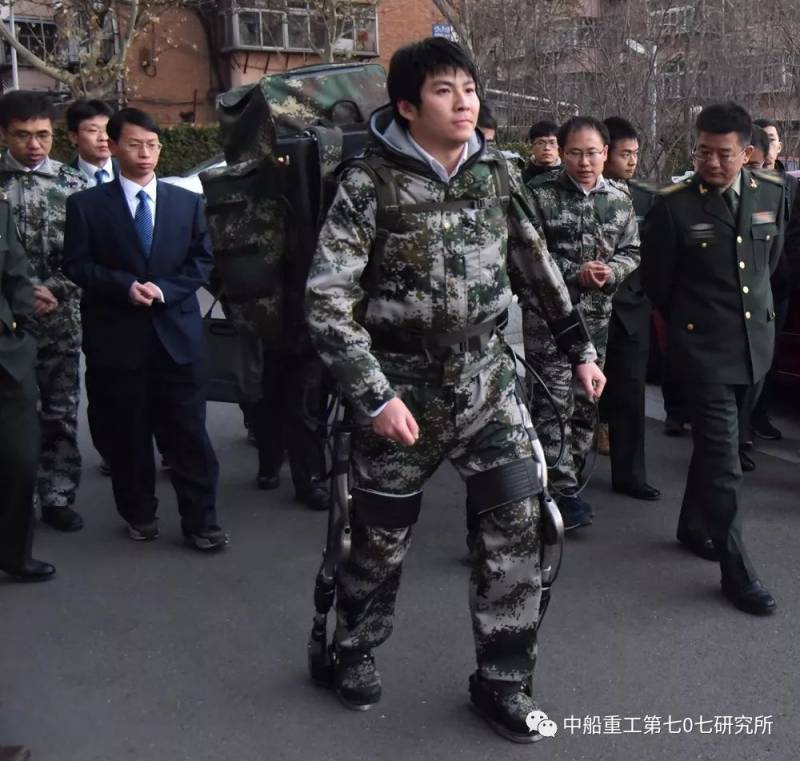 According to the resource, the novelty of the Chinese defense industry has recently passed field tests, and the first batch of products has already been released.
According to the developers, military exoskeleton robots are distinguished by advanced innovative design and have a perfect design, which uses several sensors that can control micro-hydraulic systems, as well as create an effective interaction between man and machine. "
The PLA command commended the outstanding achievements of the research team and expressed the hope that "the process of creating systems with elements of artificial intelligence will reach new heights".
The resource notes that the creation of such intelligent robots "has great prospects for use in civilian areas, in particular in heavy industries, rescue people and disaster relief, in medical rehabilitation, and others."
Currently, the level of development in this area is the highest in the United States and Japan. However, the creation of a Chinese exoskeleton robot almost completely eliminated the backlog of China.