DPRK Supreme Leader Kim Jong-un spoke in favor of solving all the problems of Koreans as a nation exclusively through the joint efforts of the inhabitants of the northern and southern parts of the Korean Peninsula without the mediation and intervention of any external forces.
This was reported on Friday by the TsTAK news agency.
We will hold high the banner of national independence in the future and solve all problems by the forces of our people.
- said the head of state. He stressed that Pyongyang will strive to unite the Koreans, preventing any attempts by those who oppose the formation of a unified Korea.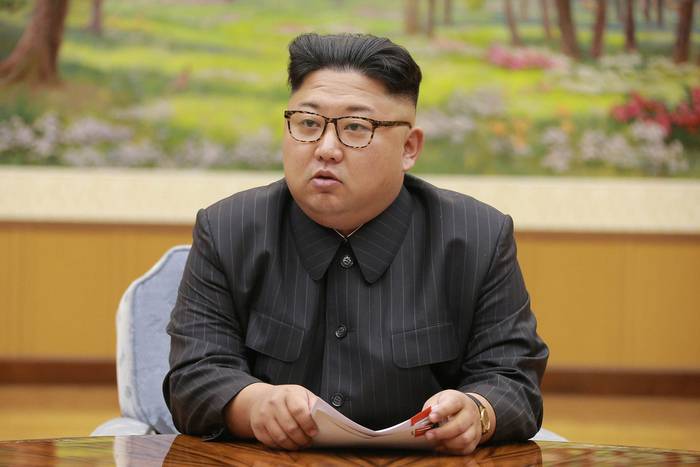 We have to stand at the head of new
historical
national unification processes
- stressed Kim Jong Un.
It is necessary to prevent even the slightest possibility of domination and interference of external forces. <...> If the problem of unification [with the South] begins to be solved by the Koreans themselves, we will have both peace and unity. Our task is to achieve national unity, to reunite the blood ties that bind the Korean people, subjected to disunity. We must restore nationwide sovereignty by ending the domination and interference of external forces in South Korea
- Commentators of CLIC are commented on the words of the leader of the country
Previously, the North and the South at the Pangmundj border station agreed that the representatives of the DPRK and the Republic of Korea will be held at the opening ceremony of the 2018 Winter Olympics of the year, which will be held in South Korean Pyeongchang, under a single flag. Agreements on the restoration of the inter-Korean communication line were previously reached independently, without the mediation of the international community, reports TASS