In early January, the company "UEC-Aviadvigatel" (Perm) received from the parent United Engine Corporation Corporation for the manufacture of engine-demonstrator technology (DDT) PD-35, designed for long-haul wide-body aircraft, reports
bmpd
with a link to the portal "
Aviation
Russia.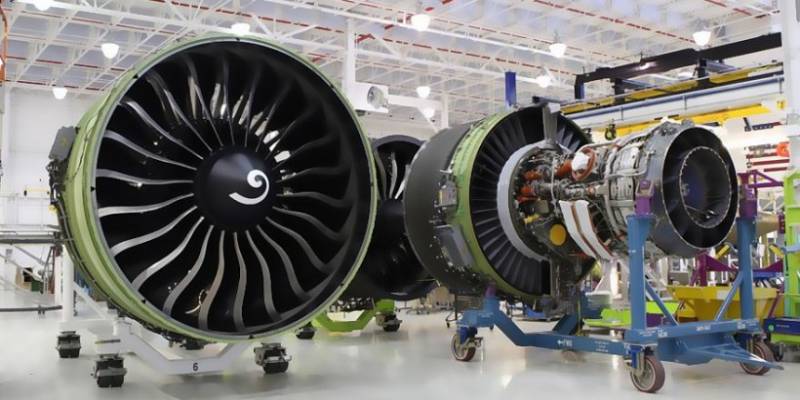 According to the terms of reference, the engine must be assembled and tested by December 2023. The cost of work is defined in 64,3 billion rubles.
"The decision to develop a" heavy "engine on 35 tons was taken in 2016 year. It is necessary to achieve fuel efficiency on long-haul airliners and powerful military transport aircraft. September 23 2017 Russian President Vladimir Putin during a meeting with Minpromtorg's head Denis Manturov stated that work on the Il-114 regional aircraft and PD-35 engine would be financed not only in 2018, but up to and including 2020, ", - stated in the material.
Putin called this work one of the priorities.
We need our regional plane, otherwise we will always buy everything abroad in this segment. But we need a powerful engine, PD-35 we need. Many aviation projects are associated with this engine,
he said.
Also, the PD-35 is planned to be installed on the promising Chinese-Russian wide-body long-haul CR929 aircraft.
"On the basis of the PD-35 engine, it is planned to further create a family of various thrust aircraft, up to thrust at take-off up to 50 t," said OEC-Aviadvigatele.
According to the company, the total cost of the PD-35 program is estimated at 180 billion rubles. In contrast to the previous programs for the creation of aircraft engines, for the first time, this amount includes the cost of capital construction, which is associated with the novelty of the project. For the creation and production of the PD-35 family, it is necessary to build a practically new production, as well as a new test base.
The engine PD-35 is needed not only for the Russian-Chinese wide-body passenger aircraft. It will allow you to get away from the four-motor scheme on the IL-476, IL-478, IL-96-400, and will also become the basic engine for the promising aviation complex of military transport aviation (PAK TA). Creating an aircraft engine of more than 30 tons is an extremely important task for the development of our aircraft. In Soviet times, it was never resolved. Now we have approached it, based on the experience of creating a basic generator for the PD-14 engine for the MC-21 airliner. Engine PD-35 needed,
wrote on his "Twitter" Deputy Prime Minister Dmitry Rogozin.