In the Security Service of Ukraine, representatives of the Ministry of Defense of the country were suspicious of working for the Russian special services, which could be a sign of spinning up espionage and anti-Russian hysteria in the "Square". As notes edition
"Economic news"
, the SBU suspects representatives of the Ministry of Defense of Ukraine in the purchase of counterfeit engine oil for the APU armored vehicles.
The submission speaks of the initiation of criminal proceedings against a number of military officials with the following arguments: "activities in preliminary collusion with representatives of the special services of the Russian Federation and business entities".
It is stated that the "conspiracy" allegedly took place in the 2016 year, and caused "damage to sovereignty, territorial integrity, immunity, defense capability and state security of Ukraine."
Poor quality engine oil for
tanks
purchased from a company associated with the people's deputy Alexander Ponomarev, a member of the "Will of the people." It is stated that the company allegedly changed the formulation of the creation of motor oil, not having tested the product obtained in accordance with the requirements of Ukrainian legislation.
According to some reports, a contract was concluded for the supply of 350 tons of motor oil for armored vehicles. "Counterfeit" oil leads to the formation of ash and scale during engine operation. As a result, the engine fails. So, more than 2017 tank engines were out of order (as of the beginning of October 20).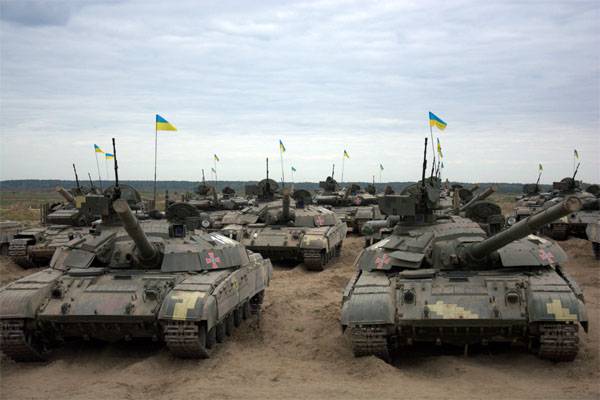 The SBU announced the identification of a corrupt scheme for concluding a contract and concealing violations. According to the staff of the Ukrainian special services, high officials of the Ministry of Defense of Ukraine are involved in the corruption scheme.