The State Duma Committee on CIS Affairs, Eurasian Integration and Relations with Compatriots at a meeting on Thursday recommended ratifying an agreement between Russia and South Ossetia on the procedure for entering separate units of the Armed Forces of the Republic into the Armed Forces of the Russian Federation. The question was proposed to be brought to the plenary session of the February 26 lower house.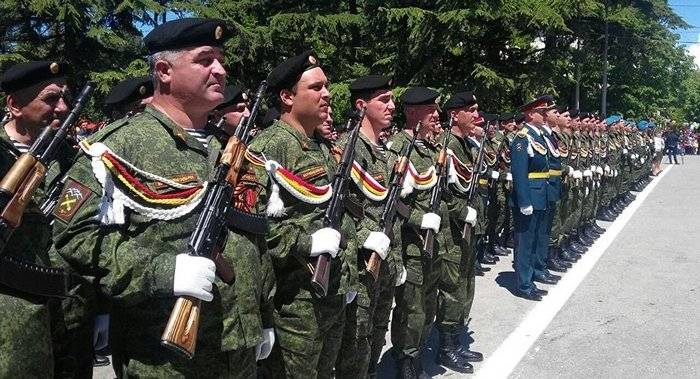 The document was signed in Moscow on March 31 2017. He establishes the procedure for admitting citizens of South Ossetia who are citizens of the Russian Federation permanently residing in the republic and registered with military service in its military commissariats for military service under contract to the Armed Forces of the Russian Federation. In this case, the direction of contract servicemen from South Ossetia to the Russian military base, stationed in the territory of the republic, is agreed on a voluntary basis.
According to the agreement, the South Ossetian side reduces the number of its armed forces, taking into account the acquisition of the Russian military base by citizens who entered military service under the contract in the Armed Forces of the Russian Federation. At the same time, issues of military registration in the Armed Forces of the Russian Federation, the procedure for admission, medical examination, professional psychological selection, verification of physical fitness, as well as recognition of military ranks of citizens who served in South Ossetia are regulated.
As Russian Defense Minister Sergei Shoigu stated, the signing of the agreement and its entry into force "will positively affect the further strengthening of security in the region and, of course, will serve as another factor so that no one in their minds can resume fighting or repeat that was in 2008 year ", transmits TASS