Teresa May and Emmanuel Macron, commenting on Russian foreign and defense policy, called it "more aggressive and assertive," reports
RIA News
.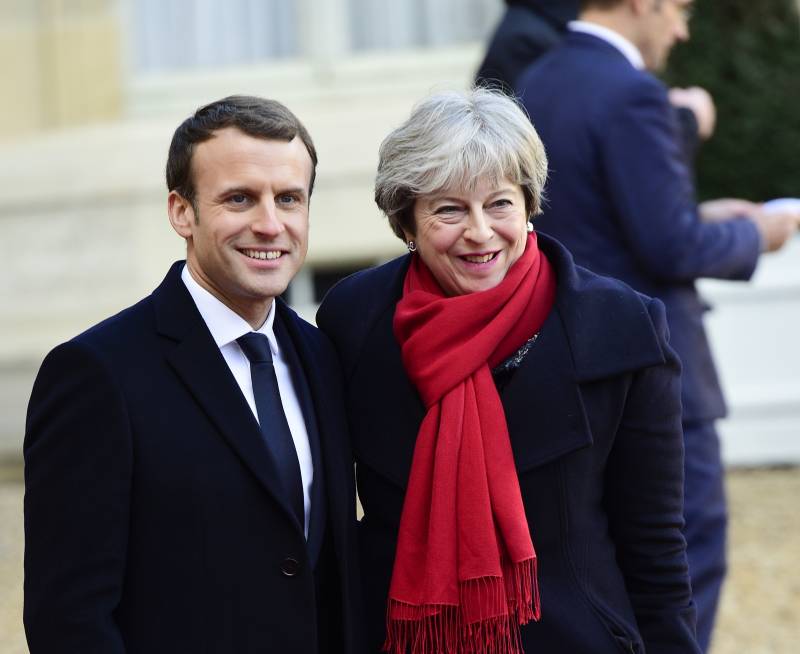 According to the British and French leaders, Moscow in its foreign policy has resorted to "various forms of strategic intimidation, including misinformation, malicious acts in cyberspace and subversive activities in the political sphere."
The UK and France will work together to address security issues, while Paris and London will try to establish a constructive dialogue with Moscow through appropriate communication channels.
said in a joint statement on the results of the French-British summit.
Macron and May confirmed the non-recognition of the entry of Crimea into the Russian Federation, and also again linked the lifting of anti-Russian sanctions to the implementation of the Minsk agreements.
We urge Russia and Ukraine to fully implement the Minsk agreements. Until the Russian side fulfills its obligations under these agreements, economic sanctions will not be lifted,
stressed the heads of state.
Recall, the Crimea became Russian in 2014, following a referendum held after the coup in Ukraine. Over 95% of the inhabitants of the peninsula voted for reunification with Russia.