Kurds and Turkish Armed Forces are preparing for large-scale clashes on the Syrian-Turkish border. The US coalition resumed the Hasak and Deir ez-Zor bombings. Reports about it
FAN
with reference to Syrian sources.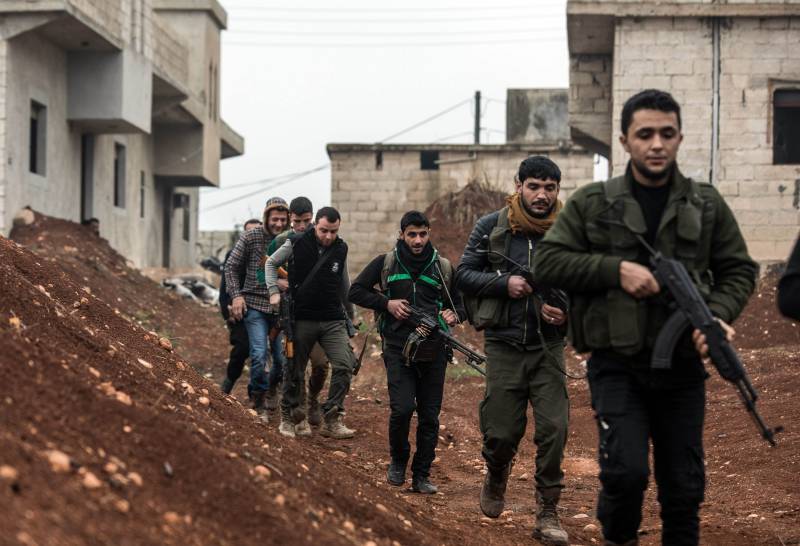 Over the past day in the southern part of the province of Aleppo significantly increased the presence of armed opposition forces and government units. The opposing sides sent additional troops to the region. "Dzhebhat an-Nusra" (banned in the Russian Federation) again appealed for help to opposition groups. Skirmishes occurred in the southwest four kilometers from the attack groups of the Syrian Arab Army (SAA), developing an offensive in Idlib. In the evening, the settlements of Kaitil and Umm Salasil passed under the control of the Syrian troops.
In the area of ​​the Syrian-Turkish border in the north and north-west of the SAR there were armed clashes between the Turkish army and the Kurdish SDF forces. After the Turkish military equipment arrived in the Afrin region, the Turks began to dismantle the border wall and also to fire at the positions of the Popular Self-Defense Detachments (YPG). In the afternoon, Turkish shelling was also recorded near Manbij in the north-east of Aleppo. The Kurds have begun to strengthen their positions.
In the eastern part of the province of Deir ez-Zor intensified combat missions of the Western coalition air forces led by the United States. American bombers struck the desert territories near the border between the provinces of Deir ez-Zor and Hasakah. Then the air attack conducted the British Air Force. The planes attacked areas allegedly hiding terrorists of the IG (the group is banned in the Russian Federation), who fled from the western part of Deir-ez-Zor during the offensive of the army of Bashar al-Assad with the support of the Russian Aerospace Force.
In the morning, additional units and military equipment of the Syrian Arab Army (CAA) arrived in the battle area in Idlib. Recall, the SAR forces halted the offensive in the area of ​​the Abu Dukhur military airport and are trying to advance to their allied forces advancing in the province of Aleppo. It is assumed that after the units meet at the border of the regions, they together will continue military operations in the east of Idlib. In the areas where terrorists are stationed, the combat operations of the Russian Aerospace Forces resumed their combat missions, with the result that Islamist groups suffered significant losses. It was also reported that during the shelling of the CAA, one of the high-ranking leaders of An-Nusra was destroyed.
Russian military aircraft conducted several sorties in the northern part of Hama, near Idlib province. At least 20 airstrikes fell on Islamist military installations on the outskirts of the settlements of Al-Latamin and Kafr Zeta, which are one of the key strongholds of the terrorist coalition. After air attacks
aviation
RF forces ATS also launched several missile attacks on enemy fortified areas.