After the tragedy in the school of Perm, a similar incident occurred in one of the educational institutions of the Republic of Buryatia. Local information sources report that a ninth-grader from a school attacked an 41-year-old teacher and several students.
In total, as it became known at the moment - four victims. In particular, the teacher was diagnosed with a craniocerebral injury, three schoolchildren received stab wounds.
It is reported that the teenager was planning to set fire to the school building No. XXUMX, located in the Sosnovy Bor microdistrict in Ulan-Ude. And he embodied this plan into reality. The student broke into the school building, holding an incendiary bottle and an ax. It is also known that the attacker had a knife with him.
In the classroom, in which the criminal ran into, a fire broke out, which was managed to be extinguished in time by the EMERCOM staff who arrived. The ignition area was about 15 square meters.
As a result, over 500 people had to be evacuated from the school building.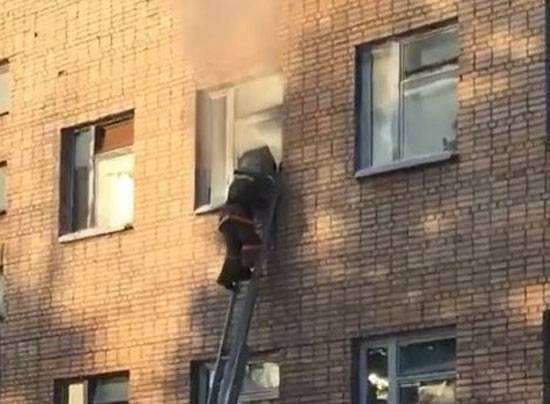 From the "Anonymous 03" public (the author's text is preserved):
The boy threw the hammers into the classroom on the third floor, chopped off the boy's finger and injured one girl. The firefighters quickly arrived, but the police and the ambulance arrived in less than 5 − 15 minutes.
Recall that the attack on the school number 127 in Perm was made on January 15. Then 10 people suffered, including the teacher and primary school students.