In the US, it was decided to postpone the launch of a heavy Atlas V launch vehicle with a payload in the form of a military satellite. We are talking about the satellite GEO-4, which is designed for early information on the use of missiles of various classes. The decision to postpone the launch was made by the United Launch Alliance (ULA), which is responsible for the process.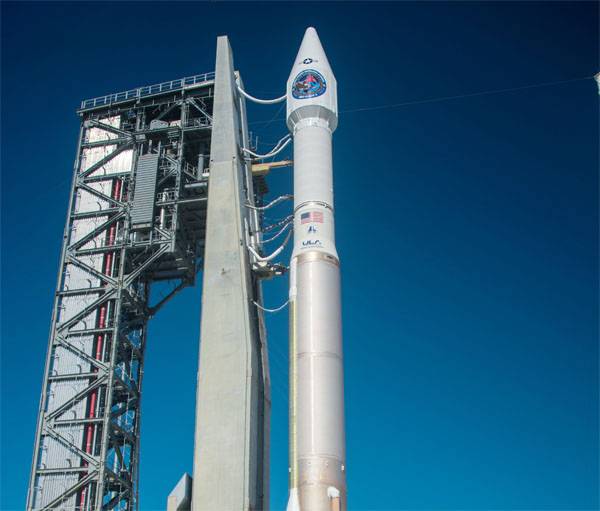 If initially it was reported that the reason for the transfer of the start was bad weather conditions, now the press service of the company announces the problems identified before the launch. Among them are problems in the liquid oxygen supply system.
For reference: the American satellite GEO-4 is designed for the lifetime of 12 years. The mass of the spacecraft is 4500 kg. The satellite belongs to the USAF. He should be part of SBIRS. This is a space-based system with infrared sensors capable of monitoring missile launches at different points on Earth. The satellite, like the previous series, like it, was manufactured by Lockheed Martin.
Currently, the SBIRS system consists of 10 satellites. The United States plans to expand it at least to 12.
The ATLAS V rocket was preparing to launch from the spaceport at Cape Canaveral.