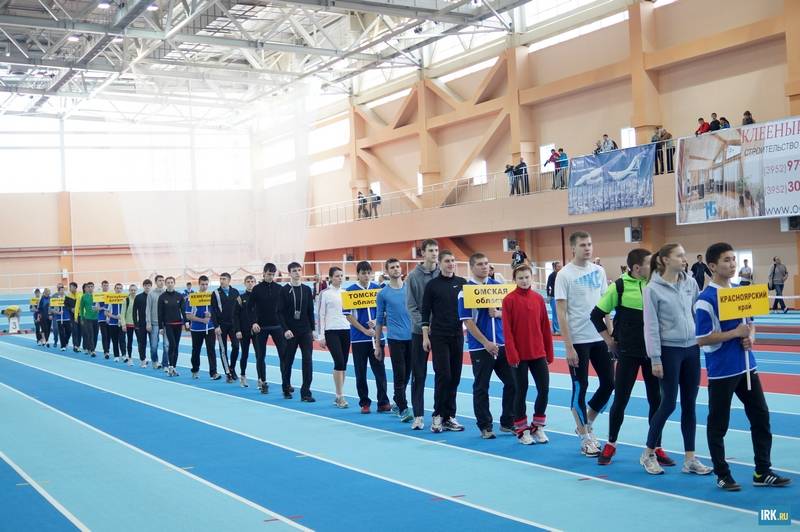 Undoubtedly, not all of us today in sports are beautiful and joyful, rather, quite the contrary. Tosca and sadness prevail in many forms.
But it is difficult to keep silent when you meet sometimes derogatory performances of some authors from the sport, with anguish telling about how we all are terrible.
Against the backdrop of the Olympic political clashes and the demonstration of complete impotence by Russian sports officials, it is quite natural that there are those who are trying to kick Russian sports harder. From what motives - the third question is even, not the second.
Evgeny Slyusarenko (resource
championat.com
) at the suggestion of the "group of coaches and athletes" from "VKontakte" spat so well into the growing youth sports. And many of the media picked up the howl raised around such a landmark event as the championship of the Siberian Federal District in athletics indoors.
Headlines each other more beautiful. "Having learned about doping tests, sportsmen are massively withdrawn from competitions" and stuff like that.
Many will say: so what? Perhaps we will talk about regional or city competitions?
Talk, if will deserve it. But in our case it will be a question of the fact that the Siberians were accused of list use of doping and unwillingness to take samples.
Say, having learned that representatives of WADA will arrive at the competition, 36 athletes withdrew from the competition and fled. Someone hid behind a certificate of illness, someone just did not go to the start.
The names of the athletes were cited as confirmation. 36 people.
Well, and a general subtext: everyone cracks something, everyone is guilty. Because they escaped. Scandal, Zrada and all that.
Plus, those not listed, but those who showed the results are slightly lower than usual, were also recorded as drug addicts. Say, they deliberately screwed everything up so as not to fall under doping tests.
In short, all addicts.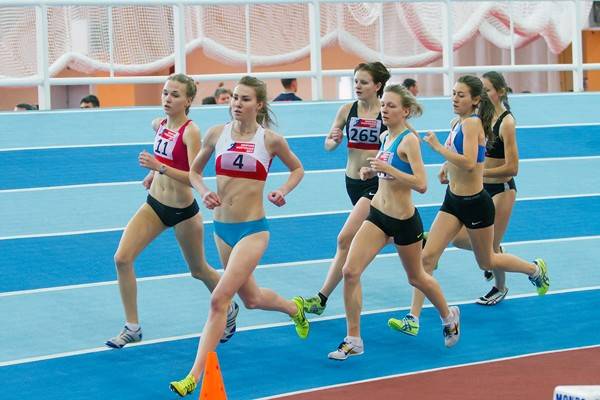 Meanwhile, according to the organizers and coaches (real, and not from VKontakte), the picture is somewhat different.
And, by the way, more familiar to those who actually participated in the competition. Not on the sofa shortcuts keys.
WADA warned the organizers as it should be - for a month. By official notification of the President of the Federation of Athletics of the Irkutsk Region Denis Petushinsky. FLA of the Irkutsk region is obliged to provide the address where the competition will take place.
Go ahead. For those who do not know (suddenly there are): applications from the participants are accepted within two weeks before the start. A day or two before the start - the credentials committee, and that's all. Applications are no longer accepted. In fact, if someone was afraid of the test, which everyone knew about, then he simply wouldn't declare.
But no, is it really necessary? It is necessary in the style of Nashenki: get rid of your shoulder, swing your hand, and in your hand hold a quack with tar. All smear.
By the way, according to the documents, 558 man has declared himself to the championship. This, by the way, and the numbers from the athletes can be seen. 36 person is less than 6,5%.
And then, by the way, the figure is not final. Later it turned out that the lists contain real participants. For example, Denis Bezrukikh. In the lists of "runaway" from doping is listed as not starting, but actually started. But fell at a distance. Error in the protocol. And the next day, Denis ran in the relay.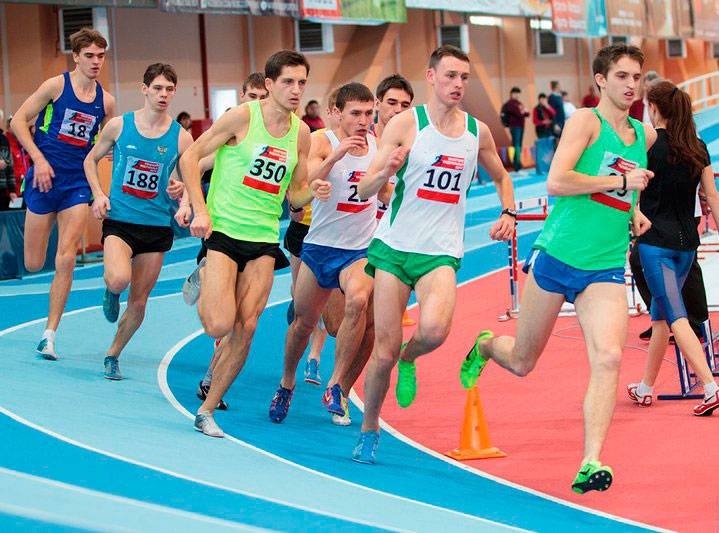 But inflated. "The mass flight of Russian athletes from the doping commission!" Good picture, good subtext. There, in the West, like exactly.
"Here, gentlemen (we bow), look at how dishonest we are and how we fear your doping officers! And how we are ready to flog ourselves and throw in the mud ".
The main thing - to bow lower and more often.
Hate, to be honest. Without understanding, they simply took and spat on everyone who took part in the championship of Siberia.
I repeat: 558 registered members. 36 did not attend. The rest ran, jumped, threw and so on.
Statistics? Easy!
MSIC - 3, MS - 4, KMS - 12, 1-th digit - 12, 2-th digit - 5.
15 people arrived at the competition, but did not speak, presenting certificates of illness. By the way, such certificates, if anyone does not know, are issued by official doctors at competitions. In order not to annul the results of previous speeches.
Amazing right And the participant has no right to go anywhere for medical help (except for crisis situations, but they are also resolved by the organizers), except for the medical center of the championship.
But in order to know this, it is necessary at least once in life to perform at normal competitions. Most hacks, obviously, this information is simply not available. Therefore, they believe that you can hide behind any piece of paper bought in a private clinic around the corner.
No, gentlemen, it's a little more complicated. But you do not need it. Your job - quack dunk and lyapanut fatter.
Well, we still have 21 people who have not started. Someone is "not started", someone - "no-show".
Unfortunately, the list of "lepers" does not indicate the city. And this topic should be considered near the map.
Siberia is huge. And the primacy of such a district implies that participants will gather from the whole district, right? And they gathered. But not all.
These 21 people I consider as those who could not come, although it was stated as expected. In life, everything happens: family circumstances, and the same trivial disease. Yes, can you imagine? A sick man and just did not go to the competition. Doctors are not allowed. It happens. The coach did not decide to take on such responsibility.
Girls / youths up to 18 years - 2 people like that.
Juniors up to 20 years - 10 people.
Juniors up to 23 years - 4 people.
The rest are adults.
Doping addicts? Or still young organisms that could get sick? The number of 6% of the total?
And because of 36, a man is so quit with mud at five and a half hundreds.
Let me quote this mister Slyusarenko.
"But there were still cases when the exhausted athletes still started, but did not finish. Or "fumbled" all attempts. Here you can only marvel at their courage: in theory, the chance to fall into the hands of terrible uncles and aunts from RUSAD with test tubes at the ready they remained. But they took the risk. Sport, as we know, is overcoming. "
In general, all rubbish.
Interestingly, did Slyusarenko himself overcome anything in his life? One could begin, for example, by overcoming the desire to crap everything. Including the growing sports youth of Siberia.
But I'll myself say this: how wonderful it is that in Siberia (as an example) there are so many great guys and girls who go to the start and get results! And thanks to them, a little bit of confidence arises that the black bar will be passed, and our sport will rise again from its knees.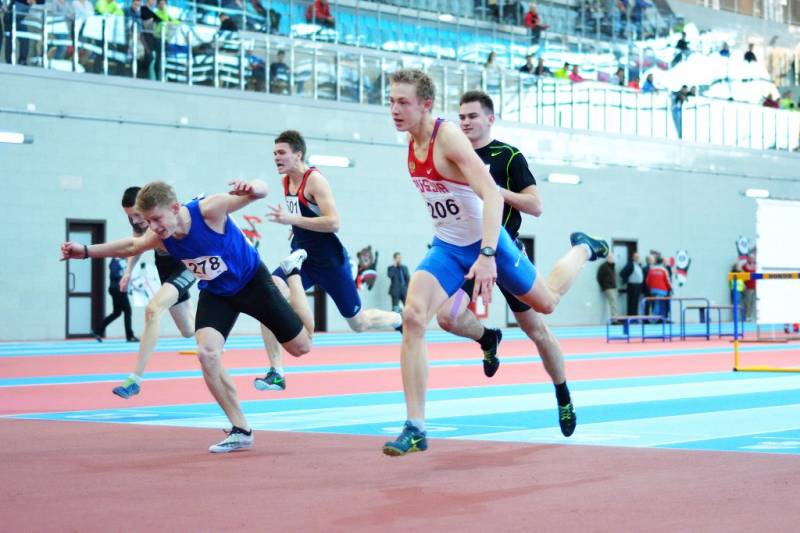 Success to young athletes from all over Russia!
Jackals-borzopistsev all stripes - shame and shame. They are not journalists, for such people there are words of a different warehouse.