Viktor Yanukovych's lawyer, Vitaly Serdyuk, during a break in the Obolonsky court session, stated that his client intends to return to Ukraine. According to Viktor Serdyuk, the necessary conditions for the return of Yanukovych to their homeland have not yet been established.
UNIAN
cites a statement by the lawyer of the ex-president of Ukraine:
Of course, he intends to return to Ukraine. Stay on the territory of the Russian Federation is a temporary compulsory measure. So far this is not possible, since his political persecution is taking place on the territory of Ukraine.
Recall that Viktor Yanukovych is accused by the General Prosecutor's Office of Ukraine of treason, intentional complicity to representatives of a foreign state in order to change the borders of Ukraine. For all the articles on which Yanukovych is being accused, he faces life imprisonment.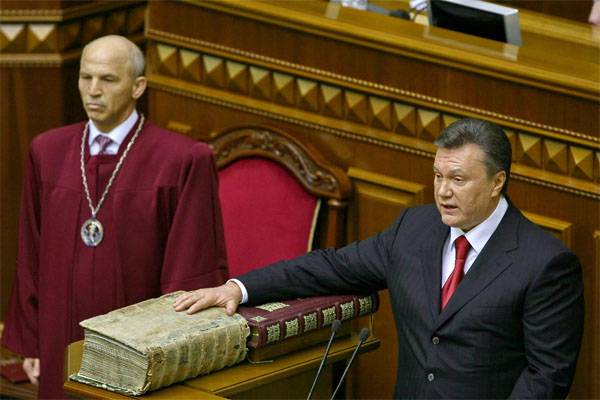 Today, according to information from open sources, Yanukovich lives in the Moscow region or Rostov region. The former president of Ukraine has previously made several public statements, accusing the current government in Kiev of illegitimacy, a coup d'état and the outbreak of a civil war. Western countries Yanukovych accused of breaking the agreement of February 2014 and actually refusing the guarantees (on paper) of a constitutional change of power.