A former CIA officer Zhen Chenli, a US citizen who was accused of "illegal possession of information relating to national defense," was arrested at the airport in New York on Monday, reports
Kommersant
.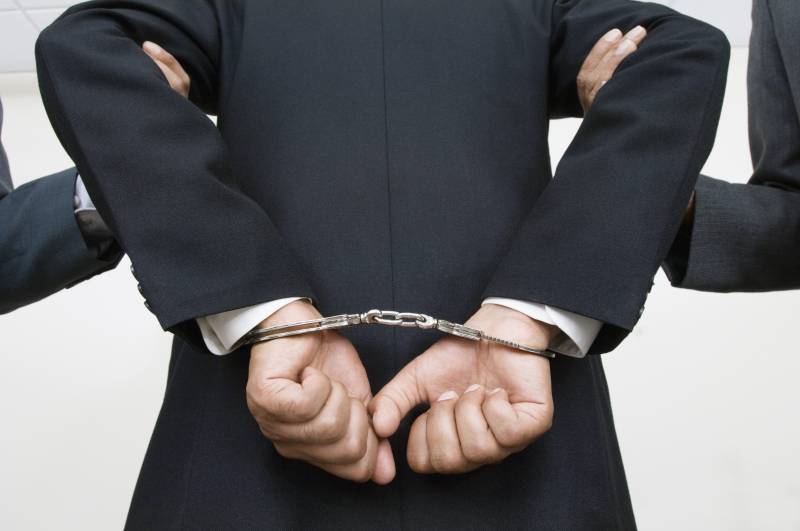 However, this is only the beginning - the list of accusations in the course of the investigation should become much more, informed sources told The New York Times (NYT).
The former operative is suspected of giving the names of American agents who worked in the PRC to Chinese intelligence.
"In the 2010-2012 years, the US intelligence networks in the PRC suffered extremely serious damage: during this period, about 20 agents were killed or went missing. One of them was shot in the courtyard of a state institution right in front of his colleagues - presumably as a warning to the others, "the NYT writes.
Zhen Chenli was recruited by the CIA in 1994 and left office in 2007. After that, he went to Hong Kong, where he worked in one of the "famous auction houses".
"In 2012, Chenli and his family decided to move to live in the United States, in Virginia. During the flight, his personal belongings were secretly inspected twice. The CIA officers found in them two notebooks with the names and addresses of US operatives in China, as well as other secret information, "the material says.
He lived in Virginia until June 2013, met regularly with former CIA colleagues and was questioned several times by the FBI. During these contacts, he has never hinted that he has records at his disposal containing completely secret information.
For some reason, in the middle of 2013, Zhen was allowed to leave the country and return to Hong Kong, where he stayed until January of 2018. Then he, knowing full well about his interest in the FBI, for some reason decided to visit the United States again, where he was immediately arrested.
According to Vasily Kashin, a leading researcher at the RAS Institute of Far Eastern Studies, in 2013, the suspect could be released if he "had the intention to monitor him with various electronic means and try to find out the identities of those with whom he is in contact."
If Zhen Chenli turns out to be someone suspected of him, his arrest will mark the beginning of a major espionage scandal between the United States and China, as well as to cool relations between the two countries.
Under normal conditions, it would not lead to any cooling. If we are not talking about the attempt of a foreign power to provoke political changes, intelligence activities are perceived calmly enough. However, in the case of additional political stimulation, the situation can be inflated to a scandal,
noticed Kashin.
US President Donald Trump is unlikely to miss this opportunity: despite the mutual visits that have already taken place, the White House continues to harshly criticize the PRC for its "trade war against the US" and support for North Korea, the newspaper concludes.