Rosgvardiya will adopt the armored "Tiger" with anti-tank rocket launchers "Cornet" until the end of 2018, it follows from the materials posted on the portal of public procurement, reports "Interfax".
According to the schedule, the department plans to acquire eight armored vehicles of the military-industrial complex 233136 "Tiger" with a total value of about 85 million 423 thousand rubles.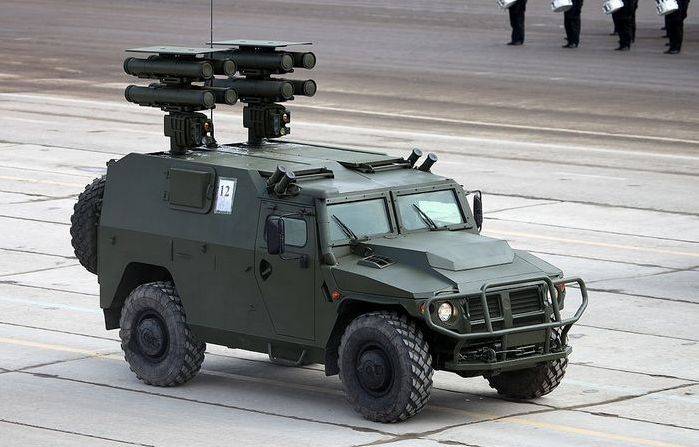 Also, by the end of the year Rosgvardia intends to purchase eight sets of portable launchers of the Kornet anti-tank missile system (ATGM) intended for deployment on armored vehicles for 57 million 380 thousand rubles.
The Cornet complex purchased by the department will be able to have a cumulative warhead to defeat promising
tanks
(9M133 rocket), and thermobaric (9M133F) - for the destruction of bunkers, field fortifications, engineering structures, surface and air targets (helicopters, drones, attack aircraft
aviation
), as well as manpower of the enemy. The Cornet has eight missiles ready for firing, with 16 full ammunition.
According to government procurement data, by the end of 2018, Rosgvard's troops intend to receive 96 9М133 missiles worth 79 million 180 thousand and 32 9XXUMUMFF missiles with a total value of about 133 million 24 thousand rubles.
As reported, anti-tank systems "Cornet" were tested in combat conditions during the Syrian campaign.