India launched another intercontinental ballistic missile Agni-V, capable of carrying a nuclear warhead, The Times of India newspaper reported on Thursday.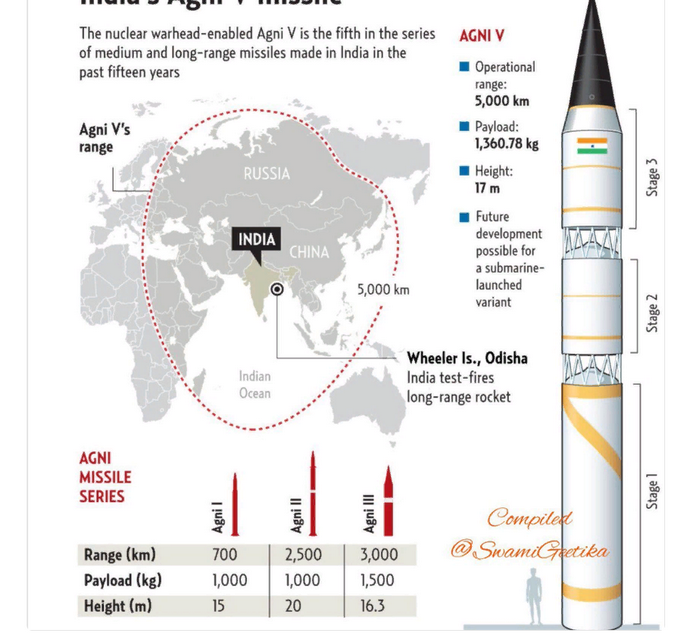 The rocket is capable of hitting targets at a distance of 5 thousand. Km. Thus, its radius of action covers, in particular, the largest part of the territories in the north of China, Indian media say.
The rocket was launched from the landfill on the island of Abdul Kalam (Orissa).
Today we conducted a successful test of an intercontinental ballistic missile Agni-V
- The media cite the words of the Minister of Defense of India Nirmala Sitharaman.
India currently has four types of Agni rockets: Agni-1 with a range of 700 kilometers, Agni-2 - 2 thousands of kilometers, Agni-3 and Agni-4 - from 2,5 thousands to 3,5 thousands kilometers It is expected that the Agni-5 with a range of more than 5 thousand kilometers will go into service after the tests now underway. The Agni-6 rocket is also being developed with a range of up to 10 thousands of kilometers and the ability to launch from a submarine.