The next meeting of the European Parliament was fully devoted to the "Russian threat". During the meeting, more than fifty European parliamentarians spoke out for the fact that Russia "unleashed the information war against the West in general and the EU in particular," and that "this Europe must resist."
It all began with the speech of the German deputy Rebecca Harms, who said that Russia uses such resources as Russia Today and Sputnik with the goal (hereinafter the direct quote) of "carrying out bloody propaganda interventions (campaigns)."
Many proposed to allocate additional funds to counter the "Russian propaganda." In particular, MEPs announced that funding should go to the accounts of an international group
East Stratcom Task Force
.
The site contains a statement of the deputy of the EP from Estonia
Yana Toom
, which stated that such statements reminded her of the information policy of the Soviet Union:
I was born in the USSR and in my childhood I heard about anti-Soviet propaganda every day. If there was no meat, coffee, books and cars in the country, we always knew who was to blame: Western capitalism and personally Ronald Reagan. Today, when the European Union is facing challenges such as the crisis in Catalonia, problems with democratic institutions in member countries and a low level of confidence in the EU as a whole, some of my colleagues know exactly who is to blame: anti-European propaganda and personally Vladimir Putin. As a former journalist, I cannot agree with such a black and white approach.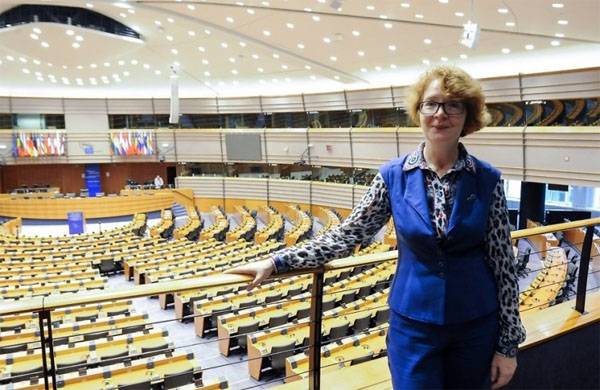 Yana Toom said that restricting the rights of journalists from various media in the EU will not lead to a positive outcome for the EU. The MEP stresses that the EU today is "dangerously close to making mistakes of the USSR," in particular, "to the introduction of censorship," which contradicts European values.