January 11 The Polish Sejm approved the state budget for 2018 a year with revenues of 103,2 billion dollars (355,7 billion zlotys), expenditures of 115,2 billion dollars (397,2 billion zlotys) and a deficit of about 12 billion dollars (41,5 billion zlotys), writes the Belarusian edition "military-political review".
The new Minister of National Defense of Poland, Mariusz Blaščák, who replaced the well-known Antoni Matserevich in this post in early January, received a department with a record budget.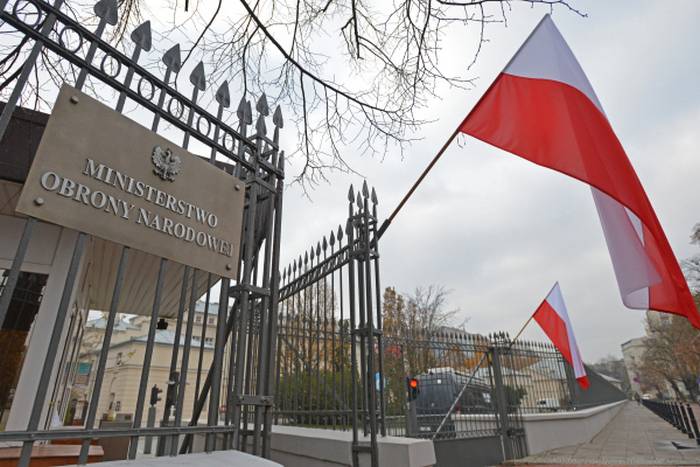 Thus, according to the law on the allocation of 2% of GDP for defense in Poland, the size of the military budget in the current year will be 12 billion dollars or 41,4 billion zlotys (in 2017 it was 10,97 billion dollars, i.e. 37,3 billion zł). The Minister of National Defense will have 11,6 billion dollars (40 billion zlotys) at its disposal, a significant part of which will be spent on capital expenditures (about 27%), and funding for the technical modernization of the army this year will be increased by 13,3%.
About 0,87 billion dollars (3 billion zlotys) Warsaw intends to spend on the purchase of military equipment, items of clothing, fuel and medical equipment. Current expenses and expenditures on training military personnel will amount to 2,3 billion dollars (7 billion zlotys) - this is 18,3% of the budget.
If we compare individual items of the new budget with 2017, we can talk about a reduction in the volume of the construction investment plan, which is associated with the completion of a number of projects; moreover, in the 2018, investment in 150 of the new programs will begin.
In addition, it is expected to reduce funding for military facilities of the Allied infrastructure, which is also associated with the completion of projects under the NATO Investment Program (NSIP, NATO Security Investment Program).
Among the largest expenses will be the purchase of air defense systems and systems for supporting and displaying the battlefield. Significant funding will be required for repairs, modernization of the barracks fund and facilities of the educational and material base, modernization
aviation
warehouses.
In addition, in the budgets of other departments, issues related to defense are guaranteed 230,6 million dollars (795 million zlotys), including for science, research, economic mobilization program, defense training plan, military prosecutor's offices, modernization of the police and border security.