Attempts by the European Commission (EC) to regulate the Nord Stream-2 pipeline project is contrary to European and international law, Germany believes, the Vedomosti newspaper reports, citing a copy of Berlin's legal opinion passed to the EC.
In early November, the EC proposed amendments to the EU gas directive. They extend the scope of a number of energy laws to all gas pipelines in the EU, which go from or to third countries.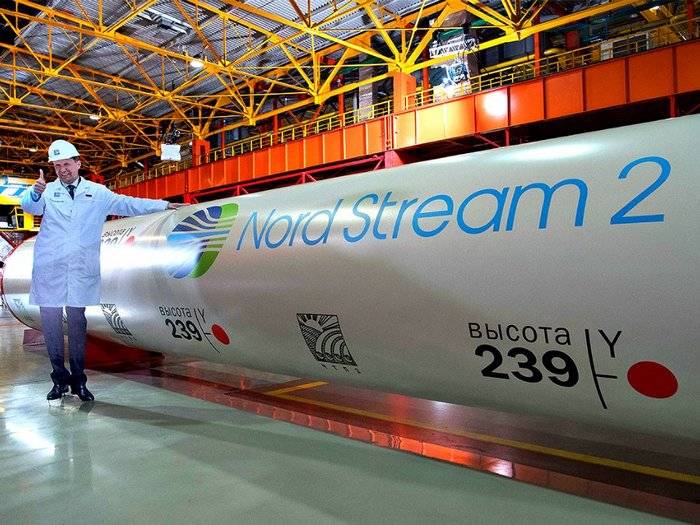 Among these provisions are: non-discriminatory setting of tariffs for gas pumping, third party access to transit, separation of gas sales and transportation. Now they do not affect the offshore sections of gas pipelines, and therefore the Nord Stream - 2 project.
Germany's conclusion points out that the European Commission was unable to demonstrate "no explanations or clear arguments that would show how the proposed changes could contribute to the goals of the Energy Union." In the amendments there is no need at all, according to Berlin.
Lawyers stressed that the amendments create the prerequisites for Brussels to receive exclusive powers in regulating the domestic fuel market, although previously the area of ​​intergovernmental agreements was within the competence of individual EU member states.
The Nord Stream - 2 project, worth 9,5 of a billion euros, involves the construction of two pipeline lines from the Russian coast across the Baltic Sea to Germany. A new pipeline is planned to be built near the Nord Stream. The total capacity will be 55 billions of cubic meters of gas per year.