Russia began to supply the Triumph C-400 anti-aircraft missile system to China under the 2014 contract of the year, the first regimental kit has already been sent to the customer. The source in the system of military-technical cooperation of Russia informed TASS on Thursday.
The implementation of the contract began, the first regimental kit sent to China
- Said the source agency.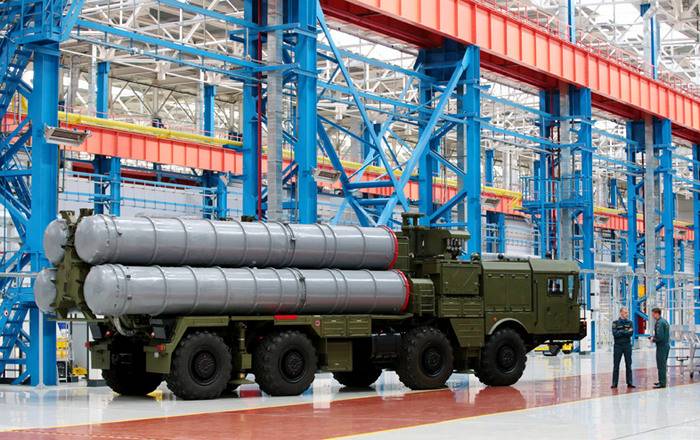 According to the source, the kit includes a command post, a radar station, power and auxiliary equipment, spare parts, tools, accessories and other elements of the system.
The contract signed with the People's Republic of China does not provide for technology transfer or licensed production of these systems.
The agency's interlocutor also said that Russia last year conducted a training course on the operation of the C-400 group of Chinese military personnel.
The Federal Service for Military-Technical Cooperation of Russia did not comment on this information.
We remind you that in early December, the head of the Rostec state corporation, Sergey Chemezov, answered the question about starting the implementation of the C-400 supply contract to China: "In the near future. Production is underway, everything is in accordance with the contract."