The Commander-in-Chief of the Russian Navy, Vladimir Korolev, made a working trip to the Black Sea Fleet, where he held a meeting and noted the high level of training of military personnel, reports
RIA News
message of the Ministry of Defense of the Russian Federation.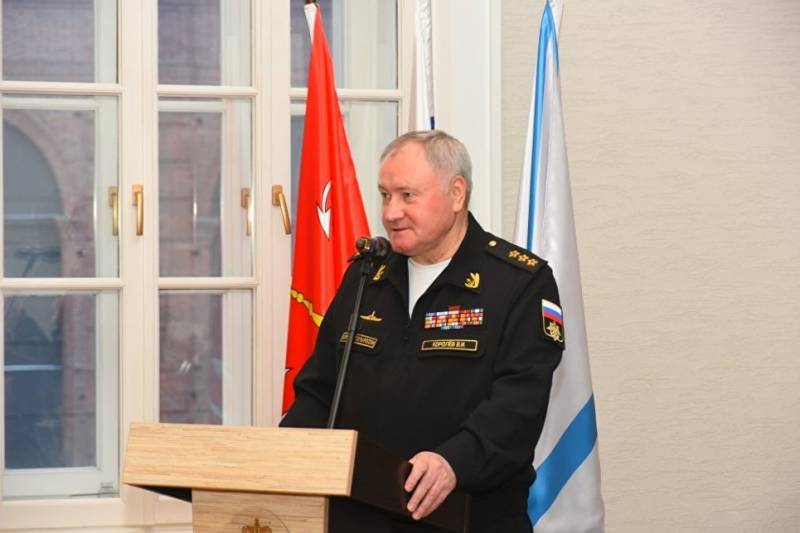 "As part of a working trip, the commander-in-chief of the Navy heard the command of the Black Sea
fleet
on a number of issues regarding the implementation of the combat training plan by the fleet forces in 2018 and the organization of work on the further development of coastal infrastructure at the deployment locations of the Black Sea Fleet. He held a meeting at Korolev's headquarters, which discussed the use of new ships that were part of the fleet, the implementation of plans to equip the fleet with modern weapons and military equipment, "the release said.
The commander-in-chief noted at the meeting that "the experience of operating new warships and submarines showed that the Black Sea at the new level of efficiency began to solve tasks in their operational area of ​​responsibility."
This experience will be further taken into account in the design and construction of ships. It allows us to more accurately adjust the course of our work together with representatives of industry, focus on key areas of development and maintain the fleet's potential at the proper level. The work on updating the ship composition and the coastal component of the Black Sea Fleet will continue,
concluded Korolev.