A draft decree of Vladimir Putin developed in the central office of the FSB appeared on the legal information portal. The explanatory note to it states that the basis for the document was the "Foundations of the RF Border Policy", which came into effect on October 5 on the 1996 of the year after President Yeltsin signed the corresponding decree. Reports about it
Kommersant
.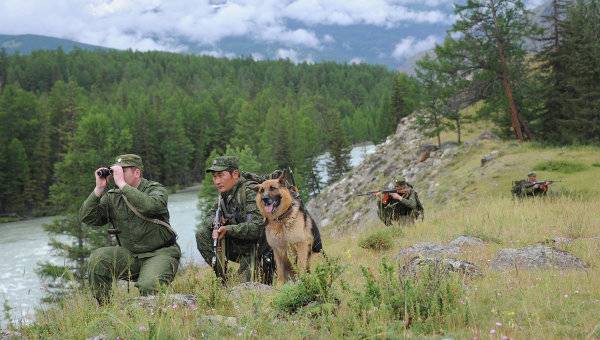 The new edition of Basics contains a list of the country's "national interests" in the border area, it was previously mentioned, but was not specified.
"National interests in this area are reduced to ensuring sovereignty, exclusive rights in the maritime spaces (where the jurisdiction of the Russian Federation extends), to political and social stability, personal security of citizens, as well as creating conditions for their socio-economic, spiritual, moral and cultural development. No less important are the interests in terms of preserving natural resources, ensuring environmental and epidemiological security, and maintaining good neighborly relations with neighboring countries, "the newspaper writes.
Separately, a list of threats to be confronted is described. Thus, the bill explicitly states that Russia fears the territorial claims of "a number of foreign states", "attempts to infiltrate terrorists and extremists into the country."
The authors note "the remaining prerequisites for destabilization of the socio-political situation in the territories bordering the Russian Federation on the basis of unresolved socio-economic problems, religious and ethnic contradictions and separatist manifestations."
Separate threats include "activities of cross-border organized crime, criminalization of the population (associated with illegal migration), smuggling across the state border
weapons
, ammunition, explosives, drugs ", etc.
A very timely document, maybe even it had to be taken earlier. It is necessary to respond to external and internal changes, including in countries cross-border with Russia,
told the newspaper the deputy chairman of the Duma Foreign Affairs Committee, Alexei Chepa.
According to the deputy chairman of the international affairs committee of the Federation Council, Vladimir Dzhabarov, in 1996, "we just ran into national apartments, actually lived in the post-Soviet space" and remained in contact with the special services and border services of neighboring countries - especially those that entered the CIS. strong.
But since then, relations with many neighboring countries have become complicated.
The border with Ukraine has become dangerous, international terrorism has risen very strongly, which is a threat to our country, and besides, NATO has moved to our borders
explained the senator.