One of the reasons for the preservation of the American military presence in Syria is the fact that President Bashar al-Assad is in power,
Interfax
Statement by Secretary Rex Tillerson.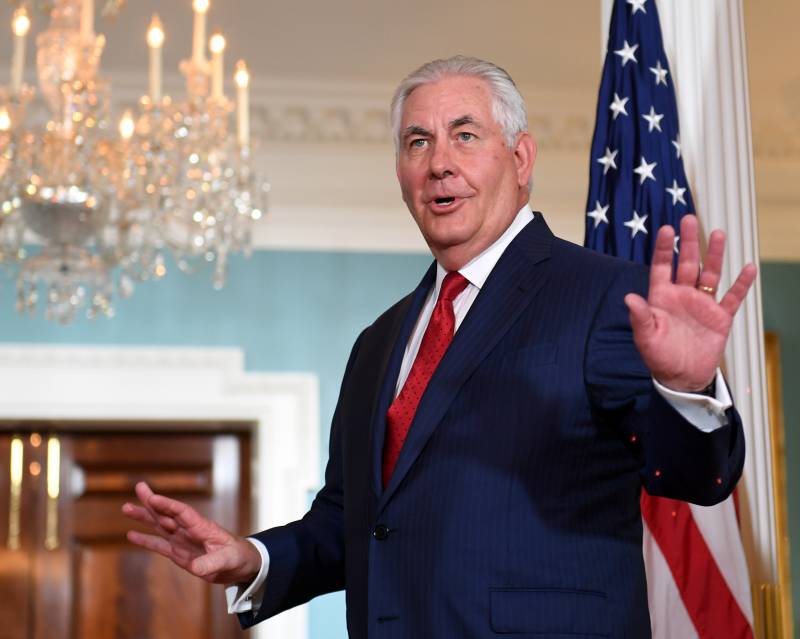 The complete withdrawal of the current US military personnel (from Syria) will revive Assad and give him the opportunity to continue the cruelty towards his own people,
said the Secretary of State, speaking at Stanford University (California).
According to him, the US military presence "will ensure the achievement of a final victory over ISIL (the group is banned in the Russian Federation), and will also help pave the way for legitimate local civilian authorities to manage in their liberated areas."
The departure of Assad through the Geneva process under the aegis of the UN will create the conditions for a sustainable peace within Syria and the provision of security for the states bordering on Syria,
declared Tillerson.
He also spoke about five goals that the US wants to achieve in Syria: "the complete defeat of ISIL, the resolution of the conflict within the framework of the Geneva process under the auspices of the UN, the reduction of Iran's influence, the achievement of conditions for the voluntary return of refugees and the liberation of the country
weapons
mass destruction.
The Trump administration is implementing a new strategy (for Syria) to achieve these goals. It is largely in the expansion of diplomatic action due to ongoing military successes. Our diplomatic efforts will be characterized by stabilization initiatives and a new emphasis on a political settlement of the Syrian conflict,
said the state secretary.