The rocket regiments of the Yars PGRK took field positions and started combat duty as part of an exercise in the Novosibirsk region, reports
press office
Ministry of Defense of the Russian Federation.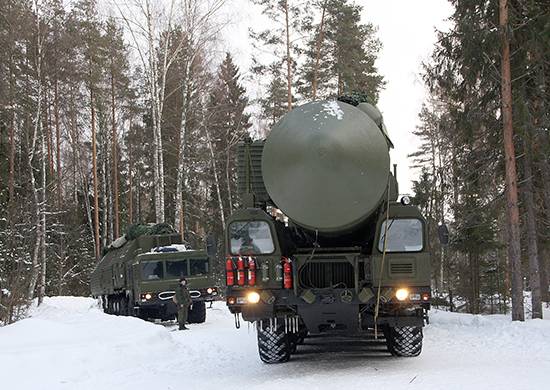 In the exercise, strategic rocket engineers will work out the issues of withdrawal of combat missile complexes to combat patrol routes, making a march to change field positions, their engineering equipment, organizing camouflage and combat escort,
says release.
In turn, "anti-sabotage forces will perform the task of detecting, blocking and destroying conditional saboteurs, including using unmanned aerial vehicles," the agency added.
It is reported that the latest remote clearing vehicle (MDR), Folia, is used to accompany the Yars mobile missile system.
"According to the teachings of the legend, on the route of the column the saboteurs laid remote-controlled explosive devices. The MDR neutralized them not only on the sidelines and the road, but also at a distance of 100 meters from the track itself, "the press service said.
The machine was created specifically for the Strategic Missile Forces and proved its effectiveness during the exercise.
This doctrine also addresses the issues of masking the Yars complexes.