In the edition
"TVNZ"
Dmitry Steshin's article was published, dedicated to the fact that Russian law enforcement agencies are preparing for the extradition of Slavyansk's defense member Nikolay Tregub to Ukraine. Nikolay's personal data is in the database of the extremist Peacemaker site, and therefore it is safe to say that if Russia transfers Nikolay to the Ukrainian side, then the man will be punished by either radicals or representatives of the Ukrainian (American) special services.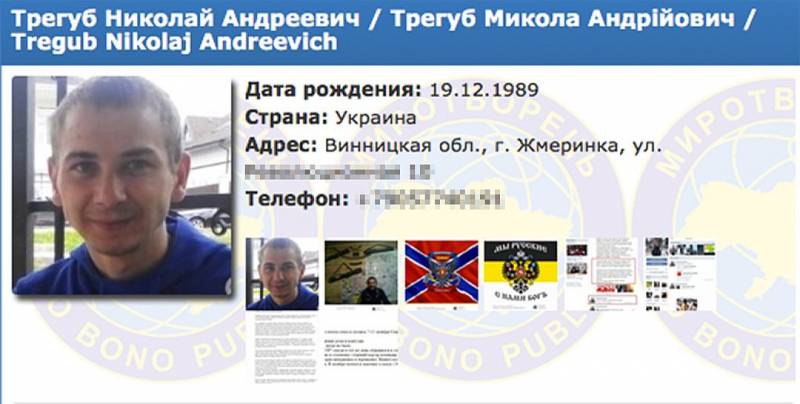 The Russian court has already issued a deportation order against Nikolai Tregub.
In the above edition, it is noted that after returning to Ukraine, Nikolai Tregub will have no chance, because his brother Andrei, who did not even participate in hostilities, received a 9-year sentence. According to public figures, Andrei was forced to sign papers in which he in fact negotiates himself.
From the material of Dmitry Steshin:
Our country must hand over to the independent militia Nikolai Tregub, who fought under Slavic. Will there be such a media noise that the Ministry of Internal Affairs of the Russian Federation considers its reputational losses unacceptable - or will the shameful deportation take place?
We will remind that earlier several citizens of Ukraine who participated in the defense of Donbass were already deported from Russia. One of such people who were not indifferent was able at their own risk to rescue (by taking off the train) literally several dozen kilometers to the border with Ukraine - in the Bryansk region.