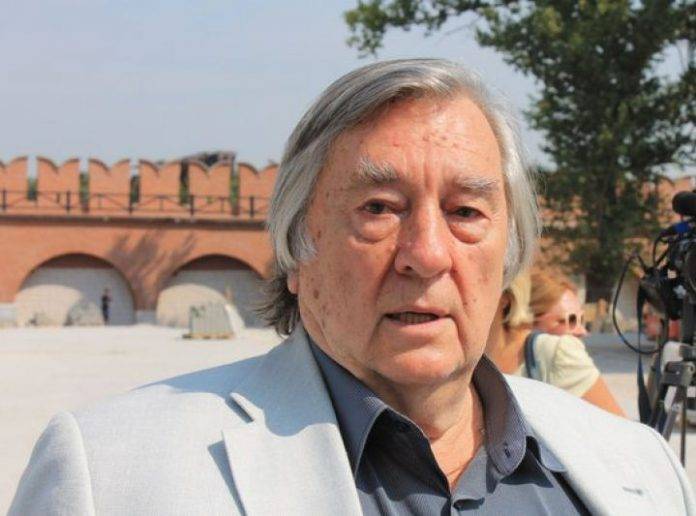 - Alexander Andreevich, this night 16-th came this sad news that Viktor Ivanovich Anpilov is no longer with us. You knew him well, he published in your newspapers Den, Tomorrow ...
- With Viktor Ivanovich Anpilov, our paths crossed for the first time in Nicaragua, at a time when it was a country gripped by the Sandinista revolution. She was gripped by a romantic Latin American breakthrough for freedom, which remembered and knew the revolution of Bolivar, Castro's revolution in Cuba. Then Viktor Ivanovich there was a correspondent for the Central Television of the USSR. And in the province of Nueva Segovia, San Pedro del Norte, in the regions bordering Honduras, he made excellent reports and sent them here to Moscow.
And then, when disaster struck, red trouble, when the Soviet Union collapsed, and from under these boulders, there was not a cry or a groan from our communist vectors, our communist commanders who taught us resistance, taught us to be like Zoya Kosmodemyanskaya and 28 to Panfilov members ... So - then only Anpilov brought his army to the streets of Moscow, his supporters who were still gathered at that time. I remember in this tragic September already, after August 1991, how his colleagues and supporters rushed around Moscow, how they were beaten with clubs, how they were thrown into police stations. I remember Viktor Ivanovich in the Tverskoy police station, in this cell, when he sat among his supporters.
- What was this man?
- He was an absolutely Russian person. He was a Russian revolutionary. He was to some extent Stenka Razin, to some extent - Emelka Pugachev. Anpilov carried in himself the absolute Russian enthusiastic people's heart. I gathered people under my banners. Here is the grassroots people who were abandoned by the commanders.
And this nation, the crowd that surrounded Viktor Ivanovich, - it was growing thicker, they - the supporters - were getting bigger and bigger.
I remember these - precisely Anpilovskie - red processions around Moscow. From somewhere he got a rocket-launch vehicle, a huge, gigantic-looking lizard, with heavy wheels. And on this tractor set belfry. And bells hung on the belfry. And this monster moved through the streets of Moscow, along Tverskaya, accompanied by huge crowds. And the bells thundered. And Viktor Ivanovich through megaphones told about the inevitable victory, about the red revolution, about the defense of the Soviet Union. He became a Stalinist, he was a Leninist, he was an absolute revolutionary red.
- And in October 1993-th Anpilov was also on the barricades ...
- Then happened 1993 year. Yes, Anpilov was supported by the besieged Supreme Soviet. His people sat on the barricades, his meetings were held around the House of Soviets. And when this wild shooting started at the television center, he led the crowd, to the support of his comrades-in-arms, large crowds that did not have time to come up, and the tragedy was almost all over.
I will not forget how he was arrested, how the liberal victorious press rejoiced, showing Anpilov, who was hiding from arrest in some attic, in my opinion, in some barn. And they showed his shoes - as a sign that here are Anpilov's shoes. These were the boots of a wanderer, explorer. They were dirty, beaten. It was not Swiss polished shoes or luxurious lacquered shoes, which are brought from Europe. These were the shoes of the Russian wanderer, who walked through Russian centuries, through Russian spaces, through Russian weights.
... He died like a soldier.
- In the last years of his life, Anpilov retired from active political work ...
- Recently, the Internet circled his photograph, where he stands alone, alone, with a picket single in support of Grudinin. He had a tragic look, he was already old, flabby, there was emptiness around him, he was like one, abandoned by his supporters, this army had already dispersed, its former army. It was a terrific snapshot of such a Russian hero, a Russian revolutionary.
And now that he is gone, I know that we will all someday meet on the great barricade that Russia is building on the path of evil, violence, lies, abominations, bribery. I will be happy there, on this barricade, hug Viktor Ivanovich.
- Why did he stay alone?
- Because I was left alone. Because you will be alone.
- Well, you are not alone, well, you - millions support you.
- I told you everything that I could say about Anpilov.
- You do not accidentally know the coordinates of his relatives?
- I know. His relatives are Stepan Razin and Emelyan Pugachev. These two of his relatives, he is now connected with them. They probably sit and talk ...