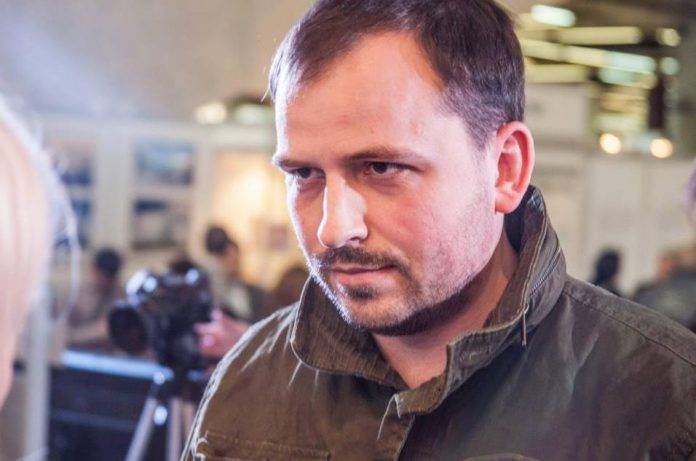 The situation with the massacre in the Perm school reminds me of a moment when a person who hasn't looked in the mirror for a long time suddenly finds himself in front of a mirror and realizes how terrible he is, how much he has launched himself. And when our entire society is sometimes put face to face with such a mirror, a flash occurs, and it suddenly realizes what is happening to it. Not only our society is experiencing such moments. No wonder today, many remembered "Bowling for Columbine." The United States is a classic capitalist society. We all the time put it as an example, but it is experiencing such moments of illumination on 300 times a year. There, schools do not use knives in schools - mainly firearms.
weapons
, but, nevertheless, such situations occur constantly - not periodically, but constantly. They are calculated in tens and hundreds. And every time public opinion shudders, every time there is a reason for publicists to dip feathers in ink and write another article about how everything is triggered, how terrible everything is. But in general, the situation does not change. This is a diagnosis of society. This is not talking about the state of a particular person who has lost his temper. Something catastrophic can happen to everyone, everyone can lose their mind, probably - however, I am not an expert in forensic medicine and psychiatry. But when it happens in schools exactly as it is today in Perm or regularly in the United States, it does not speak about any particular problems, not about a separate
stories
individual person - it says about the problems of the system, that hurts the whole society.
The problem is that we will survive this incident and forget about it tomorrow. He will remain in the chronicles, in the reports of the investigating authorities, and we will wait for the next one. And my great sadness is that it is unclear how much this should happen, so that some critical mark can be reached, so that each of us finally realizes that it is impossible to live like this, it cannot go on like this.
We have similar stories (not by the plot of what happened, but by its enormity) also occur regularly. Recall the children who drowned on Syamozero, and the recent skirmish at a school near Moscow, and the killing of a Krasnoyarsk schoolgirl by her classmates, and the dead workers at a construction site in the Krasnodar Territory. Each story is special, but each story talks about one thing: we have moved to a completely bestial development platform. Although the "development" of what is happening to us today cannot be called.
And, nevertheless, each time having been horrified, each time having thrown up our hands, each time having plunged into gloomy thoughts, we continue to live as if nothing has happened, because nothing changes and nothing changes. That's what I think, watching how the passions boil again, accusations are spreading in all directions, the guilty are sought. Of course, a particular person is always to blame; they will probably find those responsible here too. And if it is not Lev B. alone, then surely the one who raised him, who supervised, who did not write in time, who did not report in time, did not prevent in time. But in any case, across the country, every guilty one will be a switchman. And it is to blame for what is happening the way it is going, how even 30 years ago we could not have imagined - the system of our economic and social relations. I say this every time and I will not stop talking.
I remember the words of Ulyanov in the film "Chairman": "They have become corrupted in poverty and idleness". Because, of course, a young man, busy as we were busy in our childhood - in our circles and, most importantly, in our dreams of a decent life - is unlikely to be an accomplice in a group on the social network that is dedicated to mass murder. This raises the question. If we have already remembered our Motherland - the USSR, it is clear that asocial, deviant types have always been and will be, this is inevitable, this is biology. But what do we read about these boys: there is both drug addiction and registration in a psycho-neurological dispensary, and dismissal from school. At the same time, I really "like" the information: "Lev B.'s family is prosperous" - however, he ran away from home more than once. Thus, we know that young people from the risk group were to be watched by "prosperous families", psychiatrists were supposed to be watched at a mental hospital, they were supposed to look after a drug addiction line. There was nothing of this. Our guardianship and guardianship agencies are engaged in a completely different: apparently, they perceive children as a commodity, selling to foreigners. So what is the difference in the system of supervision of problem children in the USSR today?
It seems to me that the system of supervision, the system of education and all other systems today operate synchronously and look the same. No matter what the conversation is about, they are all put on the market rails. Attitudes of people towards people do not differ from institution to institution. Everyone thinks exclusively about their own skin. And there is nothing to expect that there will be some new Makarenko, which will pull out hopeless teenagers and treat them with creative work and high culture. In the Soviet Union, this method worked, as we know, from the times of Dzerzhinsky through Makarenko and up to the very last days of the existence of the Soviet Union. Soviet pedagogy, the Soviet educational school, even the Soviet correctional labor school worked, they brought back many people to life. Yes, of course, there were always renegades, we always remember some Chikatilo. But we have to compare today's statistics with what was then. And we all understand that today we are drowning in social problems, we are surrounded by social ulcers. Compared to what we see today, there was no drug addiction in the Soviet Union — there was none at all. They say that she is invincible - but she was defeated in the Soviet Union, it actually did not exist. Yes, somewhere it was possible to dig up something, but in principle for any ordinary person who lived in any Soviet city, there was no drug addiction. There was no prostitution. It existed somewhere there, under some kind of baseboards it could be picked out and find out what happens in Intourist. But across the country there was no prostitution. Again, they say that prostitution cannot be defeated - it turns out that it is possible. It turns out that it depends on how the state and society are organized. And the same goes for all other problems and social pathologies. The pathology that is now demonstrated to us in the face once again is the pathology of society as a whole.
We love the brave and selfless people who are in the service of the state, who at the right time will close the people from the terrorist, who at the right time rush to help, save and so on. But such initiative and selfless people are not enough to cover them with all the ulcers resulting from the development of capitalist relations. And always those who think about their own skin will be more, because this is the basis. What is the basis, such is the superstructure.
What we see in schools, on TV, in cinemas, and in VKontakte groups, and the insane currents of recent years associated with children's suicides - all this is a projection of our socio-economic relations. Once we have decided to live in a zoo or in the jungle, we will eat each other, and such completely crazy stories will happen. Until we realize that it's not a specific deviation, not a specific deviation. We like to repeat often - this is a favorite liberal song - that every person is responsible for himself. That if a person is a criminal or a prostitute, it is because he himself decided so. The man went crazy, went and stabbed - you have to figure out who made it. No, that's not the point. Everyone, of course, is responsible for himself, but in general we are doing what we are ordered to do by a system of economic relations. Unfortunately, this idea very often eludes those who discuss our current problems. It is always easier to shift the responsibility for what is happening to a specific person, because a particular person was convicted, forgotten, and seemed to solve the problem. Nothing decided!
You look at almost every family today, at every single person. Every biography in us is a pathology. Show me a happy family today, show me a happy person, show me a person who is completely mentally healthy? We still have an avalanche-like increase in mental illness with 90. We all know this, we all understand it. And I think that even when we meet with our quite adequate and healthy friends, we ourselves note that we are not completely and completely healthy. Alas, what we are discussing now is a disease that has afflicted the whole society, has infiltrated it, has metastasized into all its organs.
We have become accustomed in the past few years to all our difficulties and troubles (at least of a systemic nature, because the whole country shuddered at what happened now) to blame someone who infected us with this - the CIA, some kind of hairy hand . But it is impossible to organize what happened in Perm. This is not what the CIA did — we ourselves became such. And in this mirror you need to look very carefully and honestly tell yourself that this is part of our current look. And this image needs to be changed, it is impossible to leave it that way, otherwise we will all degenerate sooner or later and will not even realize that this is happening. I would only add about the CIA, that if there is the CIA's fault here, then this wine has been drawn since the Soviet times, when they bribed our top officials and leaders and forced us to change our system.
The problems we are discussing were most actively analyzed in Soviet art. In the literature, but especially in the movies. Recall the films of Vadim Abdrashitov, Valery Priemyhova, Kira Muratova, Rolan Bykov about difficult teenagers - how many of these films were there! Children - including me, and you - went to the cinema and watched these films. We saw ourselves as if in a mirror, were sometimes horrified, were afraid of the ways to the terrible that were demonstrated there, and were grateful for the ways of recovery that were also revealed there. And thus, the child went out to life prepared for such situations, and his life line became straight. Today we can even talk about sabotage, because what is in the field of cinema, as if sharpened by the fact that Leo B. was born and exclusively Leo B.
We here proclaimed in all the logic of market relations, right? That is, if we joined the WTO, then we joined not only the Cherepovets Steel Mill or Severstal - we also joined the market for our cultural products. It's all a commodity, it's all sold and bought, everything - starting from rental certificates, ending with tickets to the Bolshoi Theater. This is all a market. And since we joined a more powerful economic agent, this agent filled us in two minutes with everything he produces. Accordingly, computer games have arrived, where the giblets stick out from every corner. Does someone regulate it? I do not mean that it is necessary to prohibit computer games or the Internet. But the Soviet Union produced its own culture, because it is produced as in a factory. If you do not have such a production, you will be a consumer of foreign culture. And if the alien culture is bestial, then you too will be a beast. If it is explained to your children during 10 or 15 years that it is normal to come with a hatchet to pieces of a person, then sooner or later, out of several million people one will appear who will do it - necessarily. If he sees this in the movie - he will repeat. Because man is a creature that needs a role model. Man still behaves like a monkey - not only on our continent, on any. And if you give him a monkey standards of behavior, he will be a monkey, he will definitely repeat its properties. If you eat him like a monkey, he will sing along like a monkey. If you write books in monkey language, he will read it and produce it, calling himself a great writer or poet. All our popular culture has become a monkey. We neglect to pronounce these two words - mass culture, but it is different and can not be. Culture for the masses can not be mass. And since we do not own our culture now, we have practically nothing left of ours with a few, rare exceptions, and all that is, that is, is a pathetic copy and an attempt to portray what has already been done by someone - then here you are , the result.
And you know what I come to, arguing so? No one wants to rock anything, no one wants to see shocks. We are waiting in Stolypin for 150 years, so that everything can be adjusted by evolution. But what is the price of waiting? How long will those who wait grow old? And they will be replaced by one, another, the third generation, brought up by VKontakte groups about murders, brought up by films that do not experience any competition from high standards of national culture, because there are no such high samples. Thus, there is a degeneration of social and social fabric, the degeneration of society. And after a while this society in the mirror does not recognize itself. Even now it does not recognize itself. In 10-15 years, you can turn out to be a completely different nation, a completely different country, which, in fact, will not bind anything - no nerves, no tendons - with the high cultural and human patterns that the Soviet era left us.
And no matter how much our narrow-minded liberals turned up their noses and did not say that "you are dragging us into the past, this has already happened" - nothing has happened. Simply, there are several ways of development of society, scientifically known to mankind. And the fact that today they are trying to present us as a non-alternative given, as if nothing else can be, because, they say, the scoop is outdated and collapsed, and returning to it means going back to the past - this is what we are now returning to the past. Our present is the past before 1817. We fall into feudalism and deeper, sometimes into a slave system. This is what should be remembered by those who are trying to accuse us of excessive nostalgia and inappropriate references to times past.
When we were doing the third episode of the film "Last Bell", we quoted Isaac Frumin, a well-known teacher in the broad, even not only in narrow circles, teacher of the Higher School of Economics. In the article 1992 of the year, it was called "Cooks children", he talks about deviant, socially disadvantaged children who came to his experimental Krasnoyarsk school. And there he is tormented by the choice: a girl from the family of alcoholics, who has only abusive words in her tongue and who is always dirty and loosely worn or thrown out with all the good children? Froumin ends his monological argument with an interesting conclusion: "if we remove the disadvantaged from the class, then at some point these children will be waiting for us at the doorways with knives. If we do not want this to happen, so that our prosperous, licked, clean, bright, smartest children see these children with knives in the hallways, we must find some mechanisms of social adaptation. " But in reality in these words, of course, there is a great cunning. Nobody will adapt anyone anywhere in the system built by the Frumins. The girl he described is doomed to go where they have identified since the days of Crime and Punishment and other classic works of Russian literature. And so the meeting of children from their "bright world" with the "dirty" is inevitable. Nothing can exclude this meeting. Sooner or later, what the Frumins raised in society will meet them at the entrance with a knife.