Representatives of South Korea and North Korea will be held at the opening ceremony of the Winter Olympic Games 2018 of the year, which will be held in South Korean Pyeongchang, under a single flag, reports Yonhap.
It was also agreed that the North Korean participants of the Games will arrive in South Korea through the land border in the area of ​​the city of Paju. The North Korean delegation will include representatives of the government, a demonstration team of taekwondo athletes from 30 people, supporters and a support group from 230 people. In total, the delegation will include 550 people.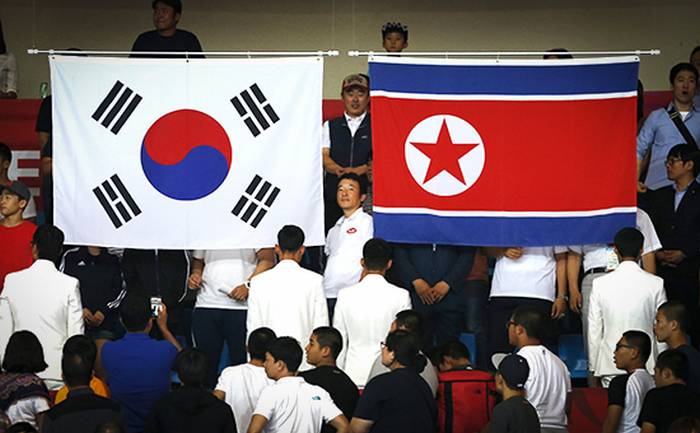 Also in the Paralympic Games will take part the North Korean delegation consisting of 150 people, including athletes. Another arrangement was the joint training of skiers from the two countries. The parties also agreed that the women's national teams of the two countries in hockey will perform as part of a single team.
On January 20, a meeting will be held at the headquarters of the International Olympic Committee (IOC), which will be attended by representatives of the National Olympic Committees (NOC) of South Korea and the DPRK, high-ranking officials and members of the IOC from both countries, as well as representatives of the 2018 Olympic Organizing Committee. The meeting will be chaired by IOC President Thomas Bach. It is planned that the meeting will identify the names of athletes and officials who will go to the Olympics in Pyeongchang, from the NOC of the DPRK.
The last time the teams of the DPRK and South Korea were held under a single flag at the opening ceremony of the Winter Games in Turin, Italy in 2006. The Olympic Games in Pyeongchang will be held from 9 to 25 in February, TASS reports