Today, one of the representatives of the Jewish clergy of Israel - the chief rabbi of Safed Shmuel Elyagu - made a statement in which he called on the head of the country's government to remove the head of the Israeli general staff, Gadi Ayzenkot, from the post.
In an interview with the journalists of the "Gali ZAHAL" radio station, the rabbi declared that the head of the IDF General Staff should be responsible for "penetrating aggressive feminism into the ranks of the Israeli army". Elyagu said that there was a tendency to reduce motivation for service in the Israeli army. Also, according to Rabbi Tsfat, the Chief of the General Staff is guilty of persecuting religious Israelis who are in the ranks of the IDF.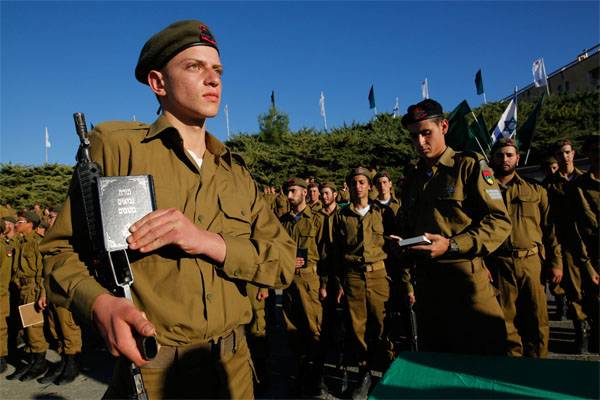 Earlier, another prominent representative of the Jewish clergy of Israel, Solomon (Shlomo) Aviner, said that he urged male soldiers to express their unwillingness to serve in the so-called mixed units. It's about the units of the Israeli army, which serve both men and women.
Edition
News.co.il
cites a comment by Israeli Defense Minister Avigdor Lieberman regarding the statements of clergy representatives:
I strongly condemn the gross interference of external forces, including rabbis, no matter how important they are, in the affairs of the army. This is an unacceptable phenomenon that strikes at the security of the state. The IDF is not a feminist or chauvinistic structure. All issues are resolved solely in accordance with the operational needs of the army. I urge rabbis Elyagu and Aviner to abandon their profound statements and refrain in the future from making such statements and from damaging the power and legitimacy of the IDF.