Armenian edition
Lragir
It comes out with material that speaks about the new initiative of the so-called activists of the republic. We are talking about the proposal, which concerns the withdrawal of Russian border guards from the territory of Armenia, who provide assistance to their Armenian colleagues in the protection of the country's borders.
For reference: joint protection of the state border of Armenia by the Border Troops of the FSB of the Russian Federation and the National Security Service of Armenia is carried out on the basis of an intergovernmental agreement dated 1992. Russian border guards are involved in the border with Armenia and Iran.
Armenian activists whose names were published (Albert Baghdasaryan, Arman Melikyan, David Sanasaryan, Yeghishe Petrosyan, Karapet Rubinyan, Hovsep Khurshudyan, Petros Makeyan) support the Armenian border guards to carry out the functions of protecting the border without outside help. It is noted that the presence of Russian border guards in Armenia is almost a violation of Armenian sovereignty.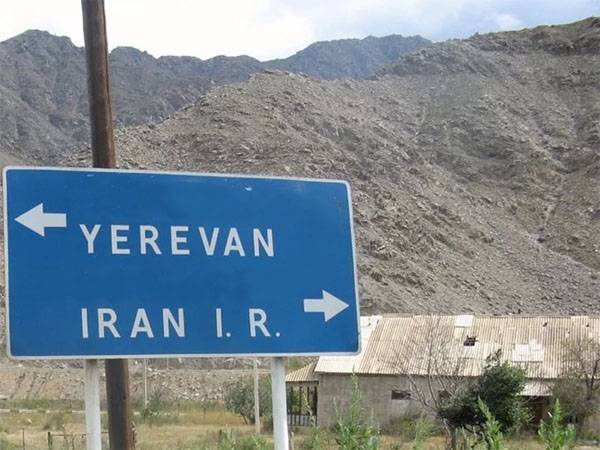 From the published "appeals" of the aforementioned activists, who never reported exactly which organization they represent:
The transfer of the protection of the state border of Armenia with the Islamic Republic of Iran to the forces of the Armenian border troops aims not only to restore the sovereign rights of Armenia, but also to strengthen our defense capability in the Meghri strategic sector - in case of an armed attack on us from Nakhichevan. That is, in this area, the Armenian border troops will carry out the functions of an additional defense reserve, which is not part of the tasks of the Russian border guards.
And then it becomes clear where the "legs" of this statement "grow from" and for what purpose it is voiced in some Armenian media:
We call on citizens of our country, social and political organizations and the media to unite efforts in the name of promoting the idea of ​​full restoration of the sovereignty of Armenia. If our above offers do not find proper response from the addressee, we reserve the right to take active protest, which will additionally notify the public.