German Foreign Minister Sigmar Gabriel commented on the statements of the Polish leadership that official Warsaw intends to demand reparation from Berlin for the years Poland has been under Nazi occupation. According to Sigmar Gabriel, all questions on the payment of war reparations are already resolved in the legal field.
According to Gabriel, Germany has long paid Poland everything that can be called reparations. Plus, the German leadership refers to a document from 1954 of the year, when the USSR and the Polish People's Republic concluded an agreement on the refusal of reparations by the GDR. In Berlin, it is noted that Poland refused reparations from the GDR, and the Federal Republic of Germany paid its part of reparations to Warsaw in due time. Moreover, in Germany they do not consider the Federal Republic of Germany to be the successor of the GDR, since the German Democratic Republic, by its consent, became part of the Federal Republic.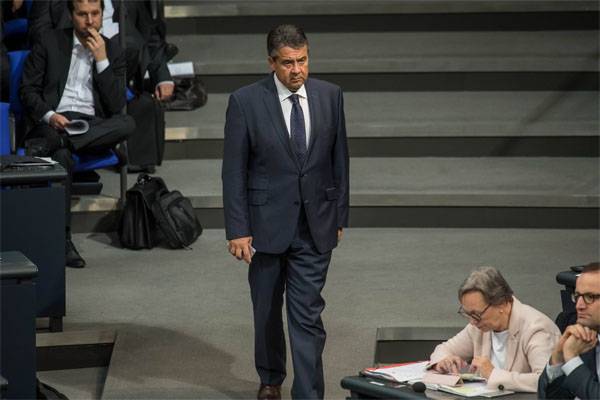 This statement was made by the head of German diplomacy during a meeting with his Polish counterpart, Yatsek Chaputovich, recently appointed to the post in place of Vitold Vashchikovsky.
Recall that earlier in Poland it was stated that Berlin owes the country about 50 billion euros of reparations, and that Warsaw intends to seek these payments.
Experts in Europe note that in Poland such statements began to be voiced before the onset of the period when Warsaw will have to repay German (European) loans. Former Prime Minister of Poland (now one of the political leaders of the EU) Donald Tusk said the other day that the current Polish authorities may well initiate the exit of Poland from the EU if billions of dollars from the European budget cease to flow into the Polish treasury.