In the coming years, the Singapore Navy will receive a serious replenishment of its underwater
fleet
. According to the portal navaltoday.com, the German company ThyssenKrupp Marine Systems (TKMS) hosted a ceremony of cutting steel for two new submarines of type 218SG.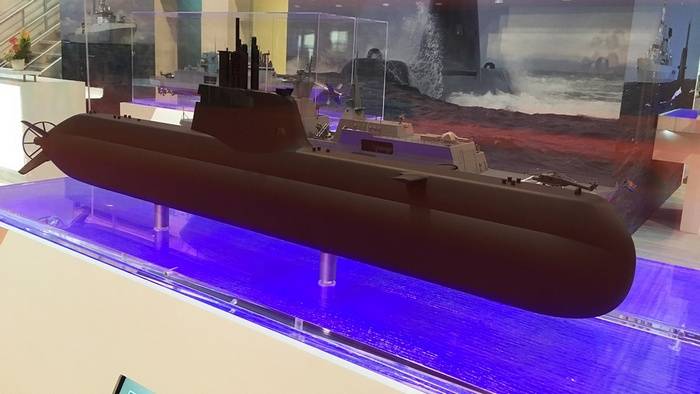 The ceremony of cutting steel, which marks the beginning of construction, took place in Germany at the shipyard TKMS in the city of Kiel. A symbolic pressing of the cutter start button was performed by Executive Director of the Singapore Defense Science and Technology Agency (DSTA) Tan Peng Yam and TKMS CEO Rolf Wirtz.
In 2013, the Singapore Ministry of Defense ordered the construction of two 218SG submarines from TKMS. To date, both submarines are at different stages of construction and must be entered into service with the fleet in three to four years. In addition, last year the Singaporean military department expanded the order by signing a contract with TKMS for the construction of two more submarines such as 218SG (they are planned to be transferred to the customer after 2024 of the year).
In the Singapore Navy, 218SG type submarines will replace 50-year-old Challenger submarines, acquired in Sweden in 1995-1997. In addition, the Singapore Navy recently upgraded two Västergötland-type submarines (HMS Hälsingland and HMS Västergötland), built in the 80s.
The technical characteristics of the submarines of the 218SG project remain secret. It is known that the length of submarines will be about 70 m, displacement - 2000 t. According to unofficial information, the submarines for Singapore are built on the basis of the project of submarines Type 212, which are in service with the fleets of Italy and Germany, reports
"Warspot"