During the fighting in Libya, a self-propelled anti-tank complex "Chrysanthemum-S" (Western designation - AT-15 "Springer") was noticed. The combat vehicle took part in the fighting in the area of ​​Tripoli airport.
As is known, the supply of this
weapons
from Russia began in the time of Muammar Gaddafi - in 2010, the Libyan army received 4 units of equipment and about one hundred and fifty missiles for them.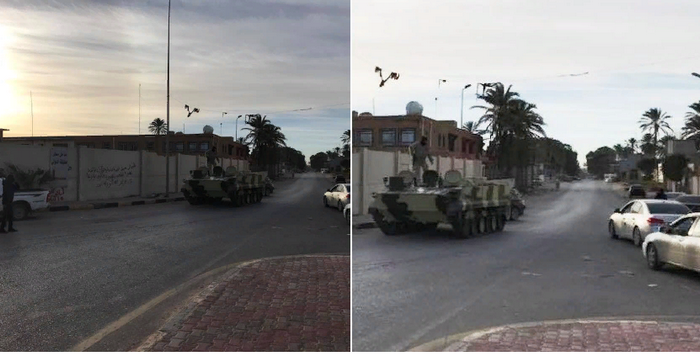 In October, 2011, one of these self-propelled units was involved in battles against government forces. Experts then on video frames noted that the "Chrysanthemum" is quite well mastered by the crew. Therefore, assumptions were made that the car was driven by former Libyan deserters.
Despite the fact that the forces subordinate to Gaddafi had a significant park
tanks
T-72, guided missiles were not used against them, they hit stationary objects of government troops.
The next time, the Chrysanthemum-S complexes in Libya started talking in 2013, when the troops of the new government of the country received another 10 machines from Russia.
The new owners involved them in battles with Islamist formations.
"Chrysanthemum - C" is an all-weather anti-tank complex. Target systems are capable of guiding missiles along the laser beam, and with the help of radio commands. Ammunition is 15 ATGM. Target hit range - 6000 m.
The fighting machine is created on the BMP-3 chassis. With a weight of 20 tons, it can move on a highway at speeds up to 70 km / h. Speed ​​afloat - 10 km / h. Cruising on the highway - 600 km. Crew - 2 person.