TNS Kantar Research Service monitored the popularity of television content in Latvia. In particular, ethers were analyzed with politicians for their greatest popularity. It turned out that the most popular politician for residents of Latvia (by the number and duration of views) is Russian President Vladimir Putin.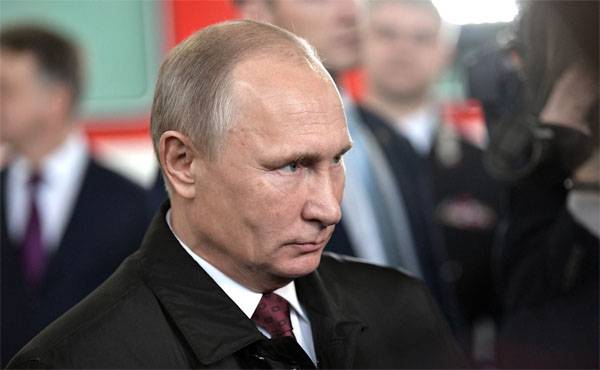 Thus, the largest number of views on New Year's Eve was recorded on the live broadcast of the President of the Russian Federation. It was broadcast in Latvia by PBC and RTR channels. In total, the broadcast with Vladimir Putin was watched by some 280 thousands of residents of the Baltic republic.
For comparison: the New Year's address of the President of Latvia was watched by less than 197 thousand Latvians. Only the 178 thousand inhabitants of the country turned on the broadcast of the speech of the Prime Minister Kuchinskis.
TNS Kantar notes that the mayor of Riga, Neil Ushakov, is among the most popular politicians for Latvian TV viewers. So, on New Year's Eve, Ushakov's performance on PBC television channel was watched by 130 thousands of viewers of the channel.
The fact that Vladimir Putin's speech has become more popular for Latvia than that of any of the representatives of the Latvian authorities speaks about the level of interest of people in the country to what is happening in Russia and with Russia. This is despite the fact that the Latvian authorities continue to fight with Russian TV channels and radio stations in the country.