The United States intends to sign a number of new agreements with Kazakhstan in order to expand cooperation in the field of defense and security, reports
TASS
the message of the press secretary of the White House, Sarah Sanders.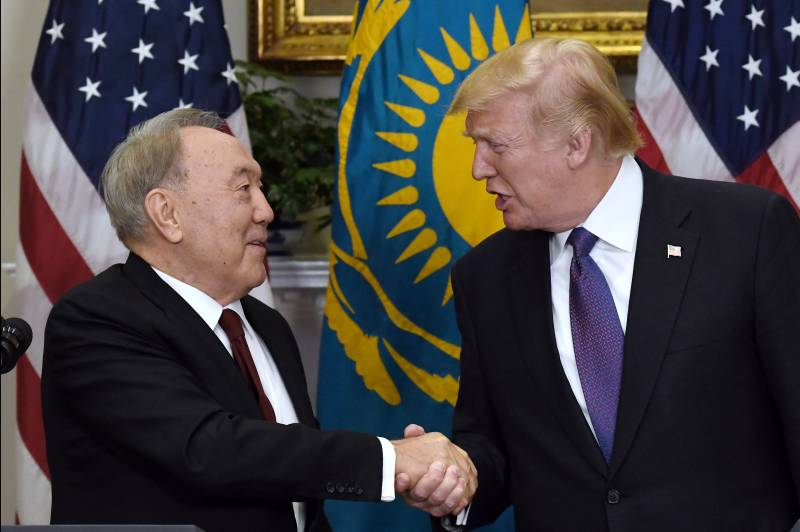 The two leaders promised to deepen bilateral relations in the field of defense and security, pointing out their intention to conclude several agreements that expand cooperation, interoperability (US and Kazakhstan armed forces), access and logistics routes to support regional security,
said in a release following the talks between the presidents of the United States and Kazakhstan, Donald Trump and Nursultan Nazarbayev. The meeting took place on January 16 in Washington.
The United States will also hold consultations with Kazakhstan on the application of US sanctions against third countries in order to avoid consequences for its economy.
The leaders intend to consult on issues of sanctions in order to avoid any unintended consequences for the economy of Kazakhstan,
the report said.
Nazarbayev invited his American counterpart to visit Kazakhstan.
In addition, the presidents discussed the prospects for further development of the bilateral "extended strategic partnership".
"Both leaders confirmed the independence, territorial integrity and sovereignty of Kazakhstan, as well as its role in promoting global peace and prosperity," the release says.
The White House also informed that the United States "will study Kazakhstan's interest in acceding to the Council of Europe Convention on Cybercrime (Budapest Convention) on 2001 of the year."