The Turkish General Directorate of the Ministry of the Interior on Migration Issues presented a report that reported on the number of Syrian refugees in Turkey. The press service of the said Turkish Ministry reports that the biometric data of the Turkish Ministry of Internal Affairs took almost 3,5 million Syrian citizens, who in recent years were on Turkish territory. All of them are held in Turkish official documents as refugees.
It is reported that all these Syrians received documents on the right to temporary asylum in Turkey. We are talking about 1,852 million men and 1,571 million women.
Today, there are 2,461 million Syrian refugees in Turkey, whose maximum age is 29 years. In other words, all refugees from the SAR living in Turkey today are very young people (plus children).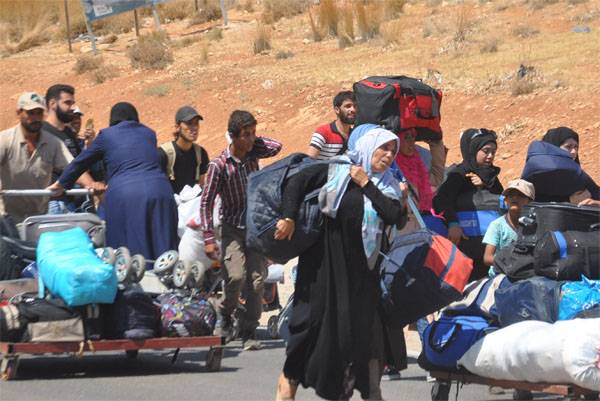 Of these nearly 2,5 million refugees remaining in Turkey, more than half a million are children up to the age of 4. This is the largest group of immigrants from the SAR among all groups by age.
In December, 2017, the largest number of Syrian immigrants lived in the largest city of Turkey, Istanbul. It is about almost 538 thousand refugees from the Syrian Arab Republic. This is more than 3,5% of the total number of Istanbul residents.
It is noted that an 10 camp has been opened in the Turkish provinces 21 to accommodate refugees. The maintenance of such a number of immigrants leads to the need to spend billions of dollars a year from the Turkish treasury. In this regard, Ankara is once again preparing an appeal to the EU in order to receive additional funding.
Earlier, Turkish President Erdogan threatened to open the country's borders in the direction of the European Union for those millions of refugees from the SAR, who are in Turkish detention camps.