Australia continues to test its new military off-road Hawkei. According to janes.com, the Australian Ministry of Defense sent two pre-production models of armored vehicles to Iraq for testing in combat conditions.
Hawkei in Iraq will perform certain tasks to ensure that we are better prepared for the full-scale deployment of these machines. This will allow the army to learn how to best use the new armored vehicles in the operating environment and ensure its readiness before the start of large-scale production, which will begin in 2019
- said Australian Defense Minister Marise Payne.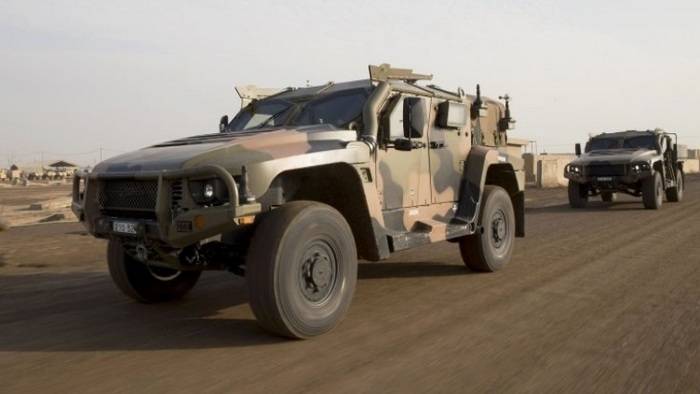 The Australian division of Task Group Taji Six, located in Iraq, received two Hawkei cars - one each in two- and four-door versions.
As part of the LAND 121 project, the Australian Defense Ministry plans to purchase Hawkei and 1100 trailers for 1000 vehicles. Development, establishment of production and purchase of armored vehicles for the army will cost the country $ 916 million. Hawkei will replace the unarmored Land Rover 4 × 4 off-road vehicles in service with the Australian army.
A four-wheel drive vehicle with a mass of 7 t can reach speeds of up to 130 km / h and go without refueling 600 km. Depending on the configuration, the machine accommodates 4 or 6 people. Hawkei will be manufactured in Australia at Thales Australia's plant, the first samples were sent to the troops for testing in the 2016 year, and next year the mass production of SUVs should begin, reports
"Warspot"
.