The command and command of the Russian Aerospace Force intends to take the organization of combat work of units equipped with drones to a new level, according to
News
.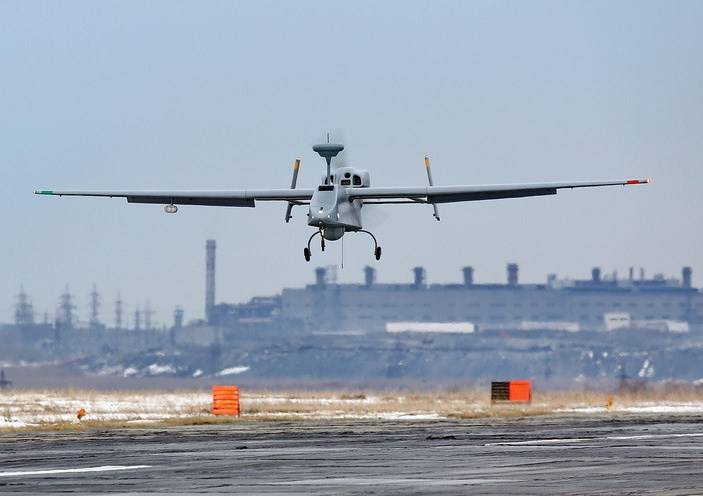 As the newspaper was told in the military department, since 2018, specially trained officers will command the UAV units, who "are well aware of the specifics of the UAV and know how to organize the squadrons's combat work with maximum efficiency, how many vehicles are needed to control the designated area, how to interact with headquarters, etc. ".
The 4 faculty of the Military Air Force Academy named after the NOT. Zhukovsky and Yu.A. Gagarin.
According to the newspaper, there are currently several separate UAV squadrons as part of the VKS. One of them is constantly in Syria, where he solves reconnaissance tasks. In addition, two such regiments are formed in the Navy.
The decision to entrust unmanned systems to specialist officers is very timely. They know all the capabilities and technical features of the products in service, therefore, they are able to ensure long service life. This is especially true now, when the number of UAVs in the army is growing every year. Without special knowledge it is difficult to ensure the proper level of use of the purchased systems.
Denis Fedutinov, an expert in the field of unmanned aircraft, told the newspaper.
According to him, the availability of training is especially important when using medium and heavy UAVs.
Army portable systems designed to operate at the tactical level can be controlled by users with fairly low skills. In the case of heavier and more expensive vehicles, command and control must be carried out by specially trained officers,
the expert said.