The link of the upgraded MiG-31BM interceptor fighters entered service with the 14 army of the Air Force and Air Defense of the Central Military District, the press service of the district reported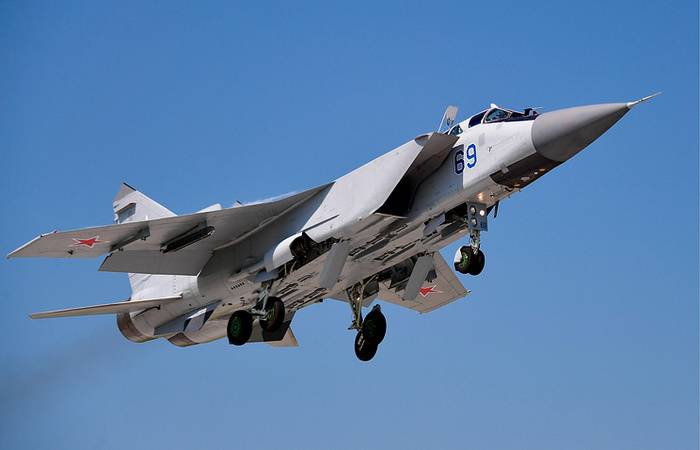 The military department noted that the aircraft were modernized at an aviation enterprise in the Tver region and replenished the fleet of the fighter air regiment stationed in the Krasnoyarsk Territory. Due to the modern on-board radio equipment and weapons of the new generation, the efficiency of the MiG-31BM has increased almost three times compared to the MiG-31.
The MiG-31BM supersonic fighter is designed for long-term patrolling and combat with high-altitude reconnaissance aircraft, strategic bombers and low-flying targets. The aircraft is capable of simultaneously striking six and tracking air targets up to 10.